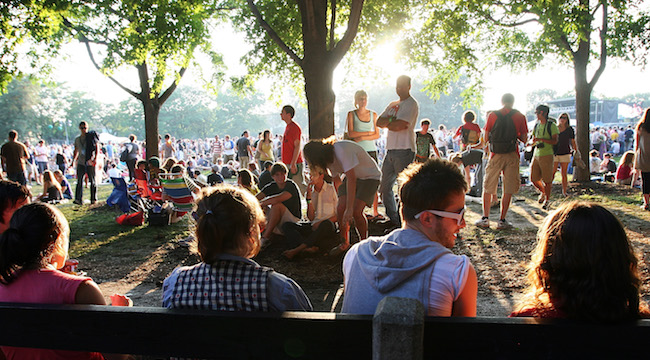 A large music festival in Belgium with big headliners like Cardi B, Migos, and A$AP Rocky came to an abrupt end before attendees had even stepped foot onto the festival grounds. VestiVille in Lommel, Belgium reportedly had to shut their gates while ticket buyers were already on their way due to allegations of fraud and security concerns. Many compared the sudden cancellation to the failed Fyre Festival.
BBC reports that those in charge at VestiVille decided to cancel last-minute after a conversation with A$AP Rocky. The "Praise The Lord" rapper explained the decision on Twitter. "I won't be performing today due to security and infrastructure concerns which relate to the production of the show the promoters told me it would be handled but unfortunately for you and me they didn't.
Local officials are looking into the festival's cancellation and are launching an investigation into fraud, laundering, and breach of trust.

Tweets and videos of inside VestiVille show a desolate campground with disappointed festival-goers.
Many others began comparing the last-minute shutdown to the infamous Fyre Festival and said there was no food or water in sight.

Police with dogs were turning attendees away.
VestiVille announced the shutdown on their social media, blaming the mayor for the festival's cancellation.
The festival's website is completely devoid of an explanation and features an extremely vague description of what the festival has to offer. "Vestiville is a moral law. It gives a soul to the universe, wings to the mind, flight to the imagination, a charm to sadness, and life to everything. It is the essence of order, and leads to all that is good, just and beautiful, of which it is the invisible, but nevertheless dazzling, passionate, and eternal form."