Name a better decade for pop music. I'll wait. Truly, the 2010s were an astonishing time for an often-overlooked genre, as the tides of change and a reassessment of the taste of teenage girls meant a lot more serious critical assessment for the genre. In turn, the stars of pop stepped up their game, vying for a seat at the table next to the titans of hip-hop. And though many entries on this list either borrow liberally from hip-hop or cross over in other interesting and unique ways, all of them are decidedly pop, embracing the chance to marry extremely melodic songs with deeply personal storylines. Read on for our best pop picks of the decade.
Note: These are albums that missed the cut on our general Best Albums Of The 2010s list, which you can find here. If you don't see your fave, it might be on the general list.
30. Khalid — American Teen
Khalid's stunning debut is an album made by a teenager for teenagers, evidenced by lyrics like, "Damn, my car still smells like marijuana / My mom is gonna kill me." That doesn't mean the record lacks maturity, though, as American Teen was one of the most polished (debut) albums of the decade, which deservedly launched a superstar career for its creator.—Derrick Rossignol
29. Haim — Days Are Gone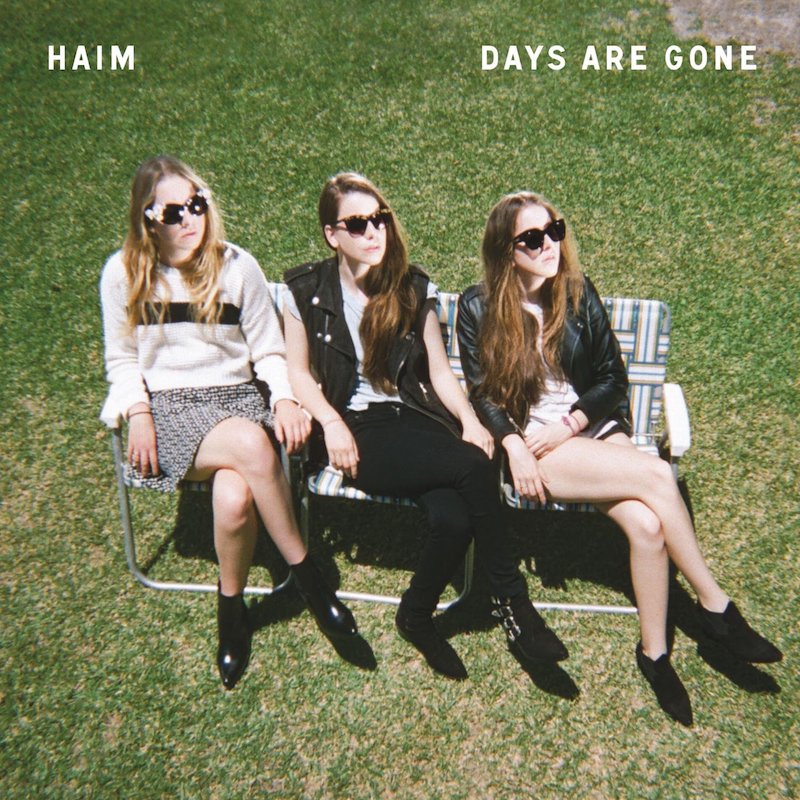 In an era when indie-pop broke into the mainstream, the Haim sisters caught the tail end of the wave with Days Are Gone. The album still manages to exert relevance nearly seven years later by crafting a full sound surprisingly produced by just three musicians. With minimal instrumentation, Days Are Gone achieves an upbeat groove with masterful percussion, warm guitar tones, and the melting of three melodic voices.—Carolyn Droke
28. Fifth Harmony — Reflection
When Fifth Harmony burst on the scene in 2015, no one could've predicted they would become one of the most popular girl groups of the era, and produce at least two superstar solo stars after they disintegrated. Reflection was the first step, bringing the voices of a new generation of women to the forefront of pop.—Caitlin White
27. Taylor Swift — Reputation
It's incredibly difficult to produce new creative work when it feels like the whole world hates you, but Taylor Swift did just that on Reputation, pushing right past the gross celebrity drama to write an album that doubled as an ode to her new love — one that was all the more precious because it blossomed while the rest of her world seemed to be falling apart. I can't make any promises now, but I'll bet, in ten more years, this album is considered one of the finest in Swift's formidable canon.—C.W.
26. Florence & The Machine — High As Hope
Florence & The Machine's High As Hope is frontperson Florence Welsh's means of celebrating her years of success. But rather than joy, the record is laden with emotional ballads and elemental themes. Ominous and introspective, Welsh wrote, recorded, and co-produced the album. High As Hope confronts Welsh's past fears and paves her path forward to a brighter future while orchestral swells of brass instrumentation lend an epic background to her affecting falsetto.—C.D.
25. Miley Cyrus — Bangerz
Ah, 2013 — we were so young. I maintained, six years ago, that Bangerz was a bold and interesting step from an artist who was just figuring herself out; "We Can't Stop" was the slow-burning hit, much better than the naked-video-stunt of "Wrecking Ball." Even if Miley has achieved very little self-awareness over the last six years, Bangerz remains a fascinating snapshot of her potential.—C.W.
24. Camila Cabello — Camila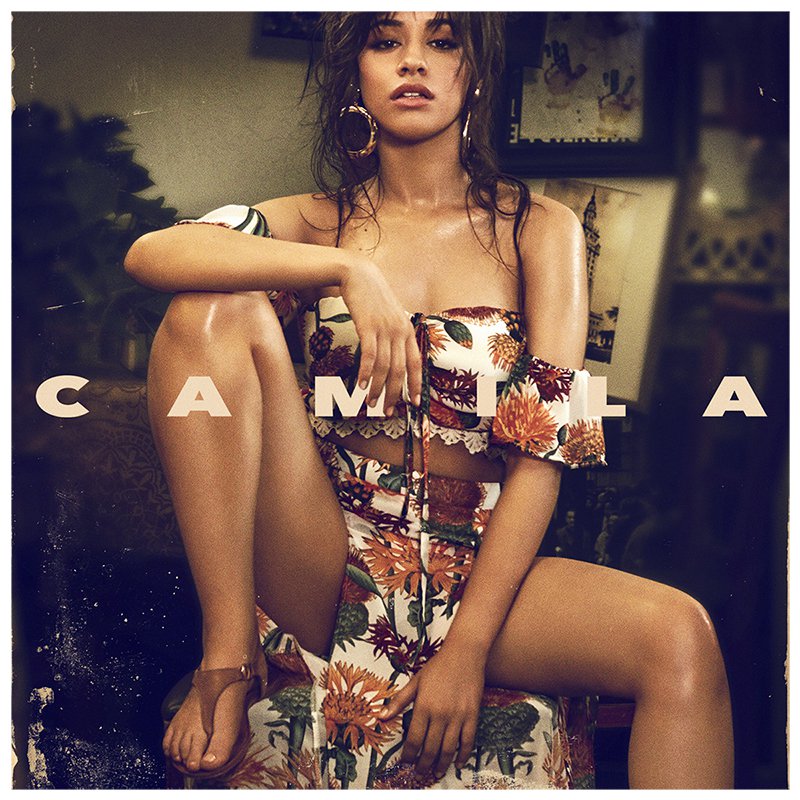 Camila has everything a strong debut album should have: allusions to the drama that came before ("Real Friends"), a massive, hip-hop adjacent hit ("Havana"), and a love song as addicting as the relationship it describes ("Never Be The Same"). As she readies her second solo album, Camila can rest easy knowing she's already changed the face of pop.—C.W.
23. Janelle Monáe — The ArchAndroid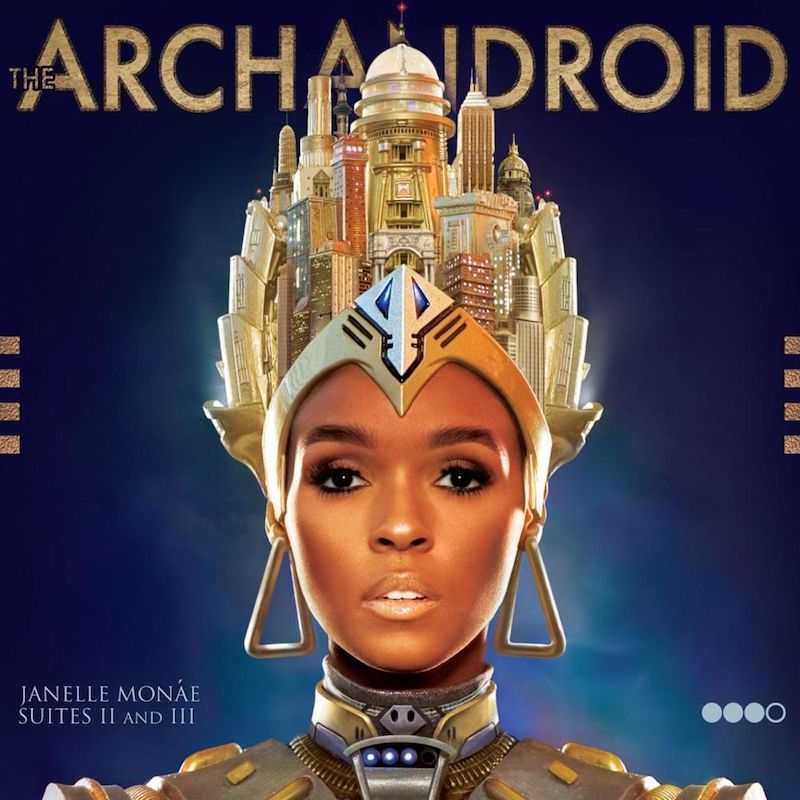 As much praise is (rightfully) lavished upon her two most recent bodies of work, Electric Lady and Dirty Computer, the legend and genius of Janelle Monae can be traced back to their origins here, her most adventurous, conceptual work. It's no surprise it took the mainstream a minute to catch on to what she was doing because she started off 122 years in the future, embracing themes of time travel, science fiction, and Afrofuturism eight years before films like Black Panther would bring such concepts to the fore of Black pop culture. Yet tracks like "Tightrope," "Cold War," and "Come Alive (The War Of The Roses)" are deeply rooted in the traditions of Black funk, rock, and R&B, making her a proud product of her time, even as she was so far ahead of it.—Aaron Williams
22. Mark Ronson — Late Night Feelings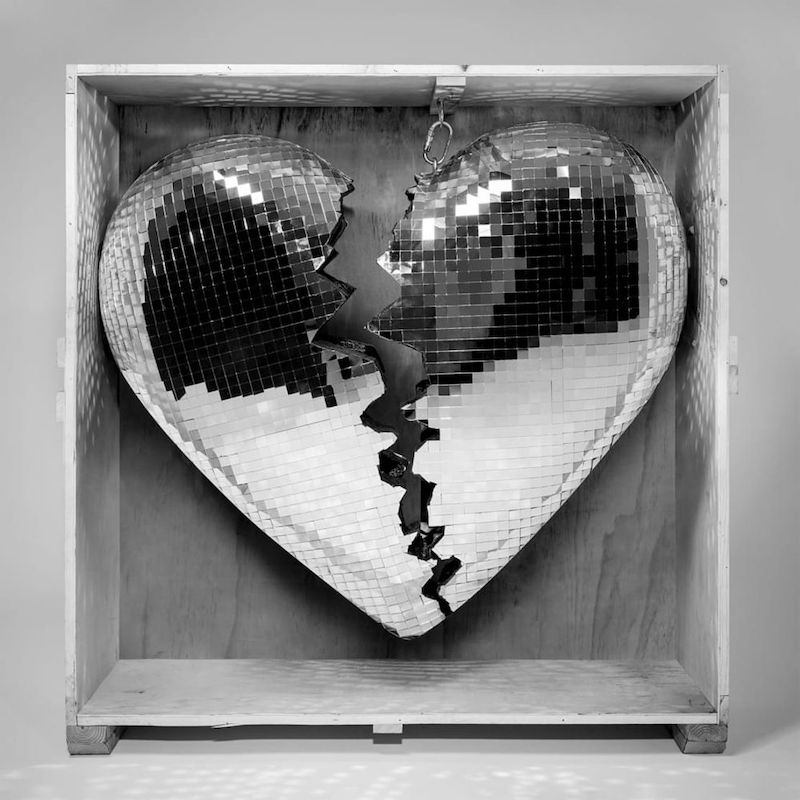 Mark Ronson has never had an issue with singles, whether it is working with Bruno Mars, Lady Gaga, or the late Amy Winehouse. But Late Night Feelings is unlike anything in his oeuvre, an album that uses the voices of pop and indie's finest — Lykke Li, Angel Olsen, Miley Cyrus, and King Princess, just to name a few –to express his own heartbreak. It's the personal album few thought Ronson had in him, and expands his resume to be now known as not just a master of singles, but albums, too.—Philip Cosores
21. Purity Ring — Shrines
Purity Ring debuted alongside indie-pop powerhouses of the early 2010s with Shrines. The Alberta, Canada duo combined everything that was thrilling and divergent about that era of music: shimmery synths, washed-out vocals, and layered rolling electronic beats that craft an eerie and deep soundscape fit for both reflection and unabridged euphoria.—C.D.
20. Ariana Grande — My Everything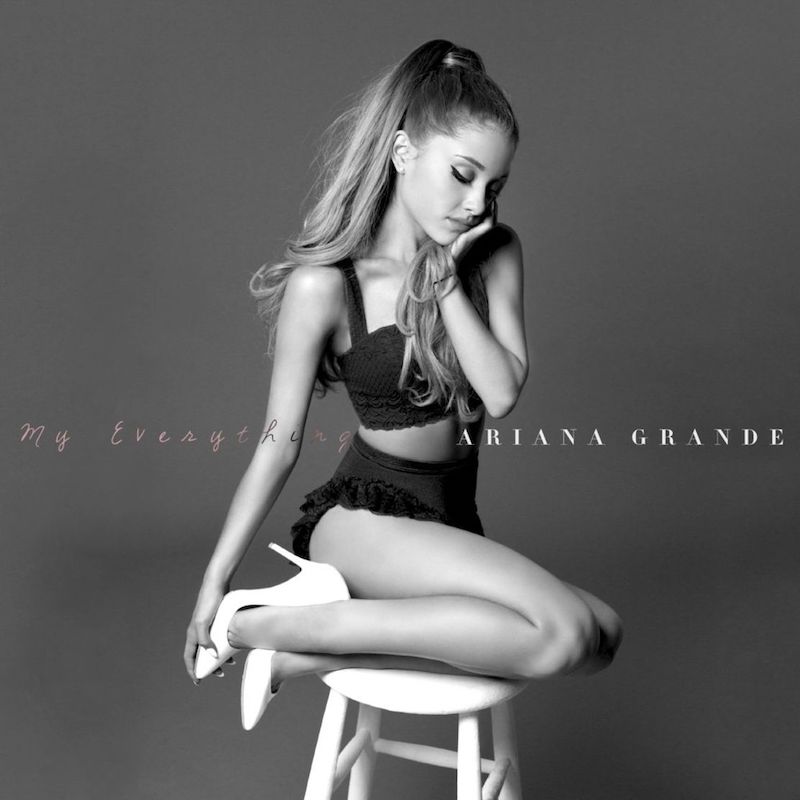 While she was still figuring out who she wanted to be, one thing was clear — Ariana Grande's voice sounded good on any kind of pop song. That's how My Everything came to include not just the unstoppable sax-trap of "Problem" with Iggy Azalea, or the EDM-bop "Break Free," but even the blustering posse track "Bang Bang" with Jessie J and Nicky Minaj. She already knew she was everything, it would take another five years for the zeitgeist to catch up.—C.W.
19. Lykke Li — So Sad So Sexy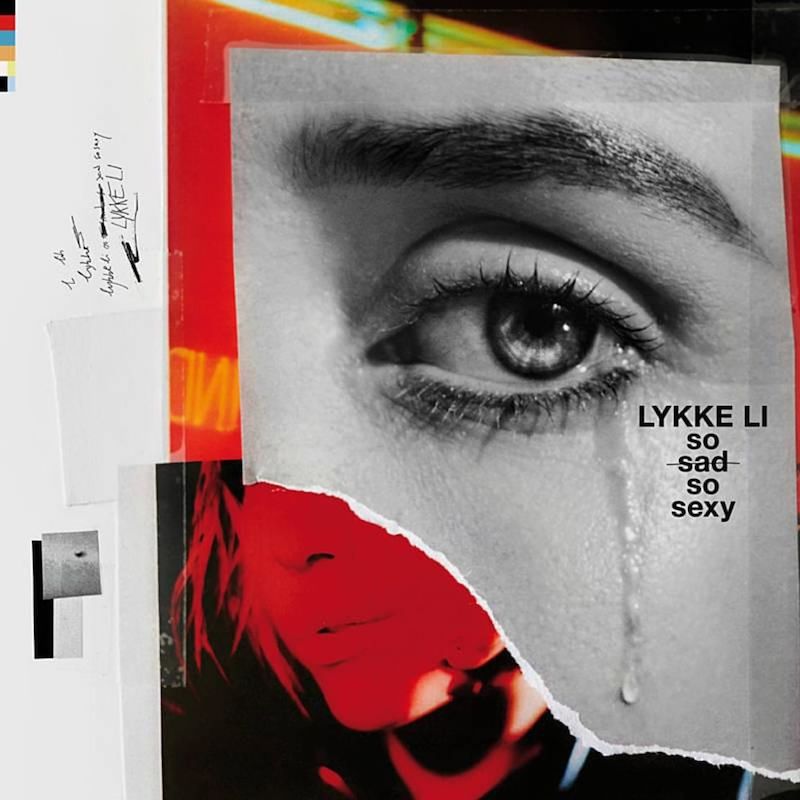 Swedish indie-pop star Lykki Li returned after four years with her recognizably gentle timbre, but with a refined perspective on So Sad So Sexy. Li opts for a slick, genre-bending production style, blending 808 beats typical of modern hip-hop with melancholy piano. Aptly titled, the album is both an ode to being in touch with one's own sexuality and the common anxieties of modern dating culture.—C.D.
18. Daft Punk — Random Access Memories
Daft Punk had been popular for a long time, but they reached new heights on Random Access Memories , which is both the group's most commercially accessible album and their most adventurous. There's the Pharrell-featuring hit "Get Lucky," yes, but the hour-plus album sees the duo successfully delivering funk, disco, electronic, and more.—D.R.
17. Lana Del Rey — Ultraviolence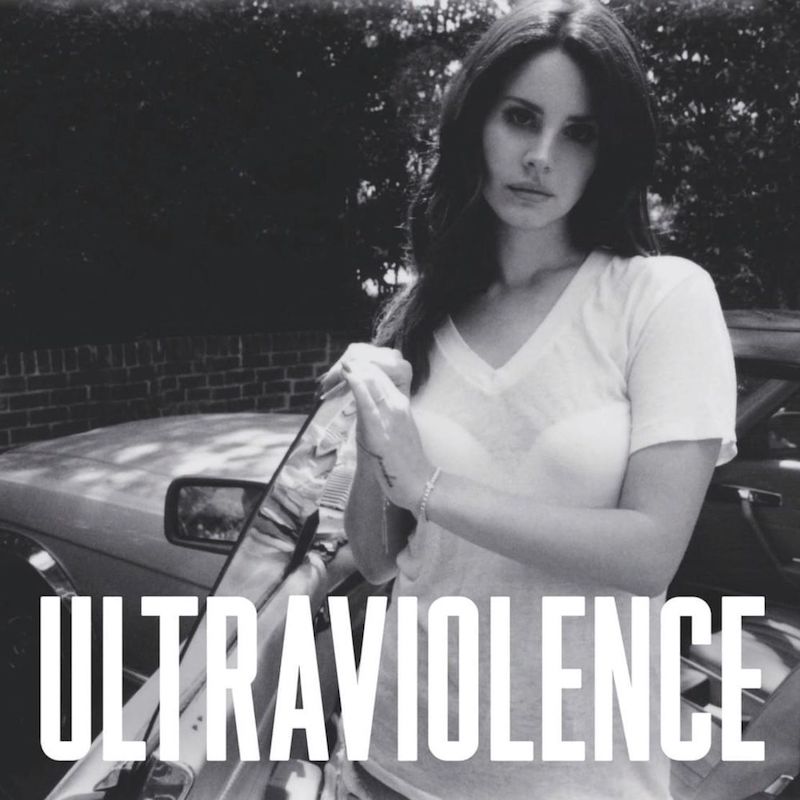 Before she became the patron saint of California's coastline, Lana Del Rey was a "Brooklyn Baby" pumping out tongue-in-cheek anthems about power, sex, and violence that did still, eventually, lead her back to the "West Coast." The best part about Ultraviolence is that you can take nearly every single track as either straight or sarcastic. Lana wins again.—C.W.
16. Kesha — Rainbow
In what will certainly be one of the most historic moments of the decade, Kesha sued her former producer and mentor Dr. Luke for abuse, failed to win her freedom, and still put out an album that felt victorious. Rainbow contained chilling condemnations like "Praying" and twangy, escapist balladry of "Spaceship," putting her former party girl persona to bed and establishing her as a songwriter who could produce brilliant work under the most loathsome conditions.—C.W.
15. Erykah Badu — But You Caint Use My Phone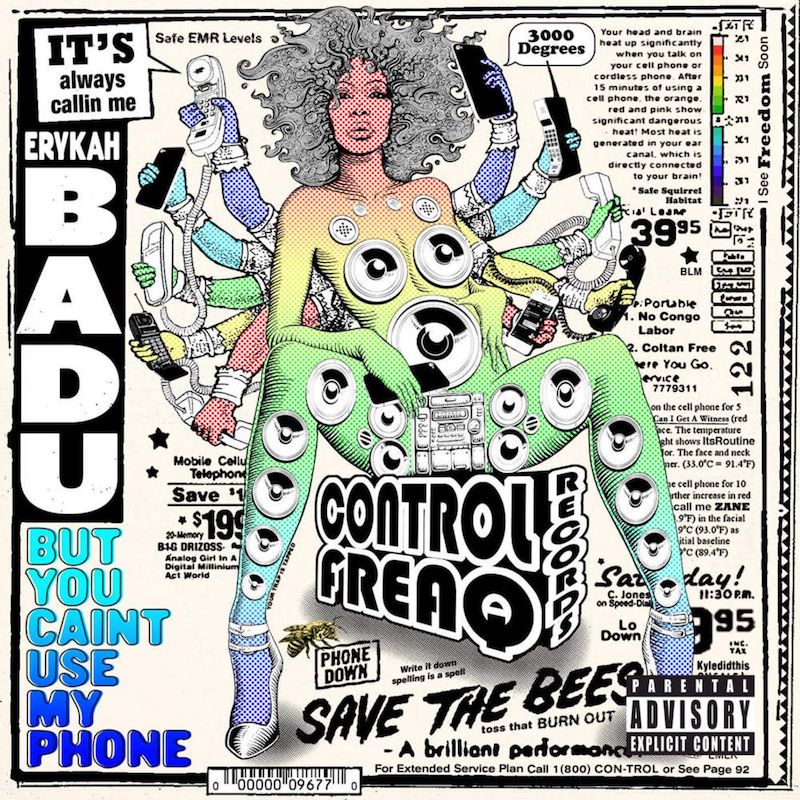 Even when she's sticking to mixtape mode, a whole new project from Ms. Badu creates ripples that will be felt well into the next decade. But You Caint Use My Phone dove deep into the way these weird, untrustworthy devices stand in for us when it comes to the games of love, and no one can make a lover put their phone down faster.—C.W.
14. St. Vincent — Masseduction
Annie Clark has proven herself to be an indie chameleon time and time again, but perhaps never more so than on her 2017 album. The bookends of this country are represented by the thumping synth-rock of "Los Ageless" and the stirring piano ballad "New York," and on her audio road trip, St. Vincent makes a bunch of fascinating and diverse stops.—D.R.
13. Miguel — Kaleidoscope Dream
Kaleidoscope Dream is the moment Miguel Jontel Pimentel became Miguel: Grammy Award winner, musical mastermind, and seductive loverman supreme. For years, he'd been dogged by comparisons to Prince, by the weight of years of thwarted expectations, by that danged appearance on Phatty Koo (it's a show that aired on BET — look it up). On his second album, though, Miguel drew on musical influences from funk to psychedelic rock to let his freak flag fly and live up to those comparisons — and surpass them, on tracks like sultry "Use Me," the hopeful "Candles In The Sun," and the effervescent "Adorn."—A.W.
12. Charlie Puth — Voicenotes
With maybe the best comeback story of the last two decades, Charlie Puth put the embarrassment of his debut album behind him for good with the velvety, sexy, insanely addictive jams on Voicenotes. Features from the likes of Boyz II Men, Kehlani, and James Taylor (!) proved Puth's eclectic taste and obvious talent are going to take him far.—C.W.
11. Sky Ferreira — Night Time, My Time
After two years of delays, Sky Ferreira's debut album finally dropped in 2014, and it really is glorious. Influenced by '80s synth-pop and grunge, Ferreira cemented herself as a modern indie pop star with tracks like "You're Not The One" and "24 Hours." The album's unique brand of pop even earned her a spot on Miley Cyrus' Bangerz tour.—Zac Gelfand
10. Adele — 25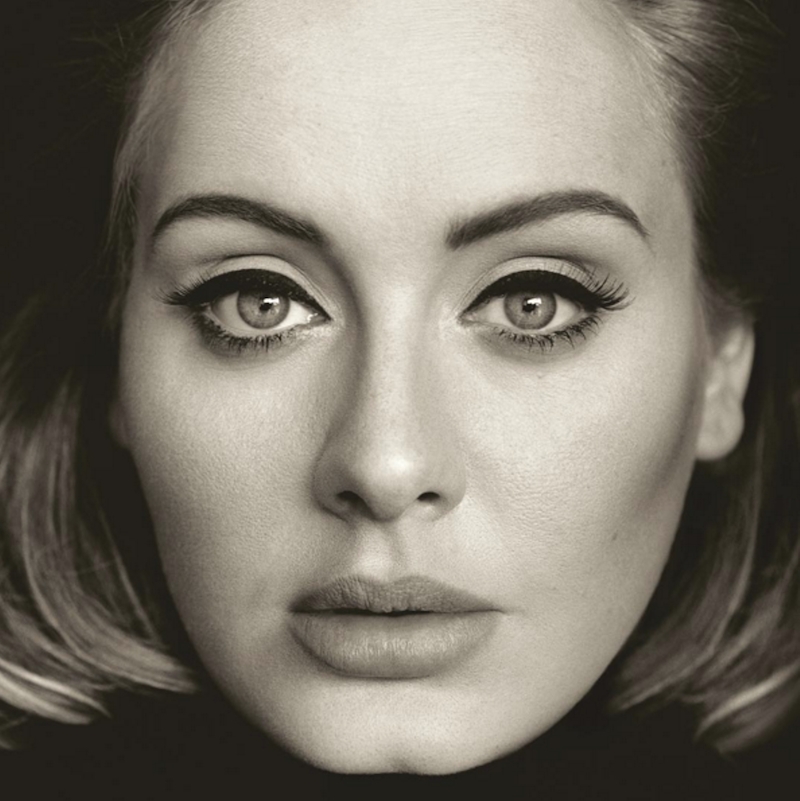 It seems almost impossible that 25 only came out three years ago, it's the kind of album that feels like it has always been here. Between the tragic, pitch-perfect introduction, "Hello," and cheekier kiss-offs like "Send My Love (To Your New Lover)" Adele was back at it, delivering love, devotion, desire, and regret like only she can.—C.W.
9. Troye Sivan — Bloom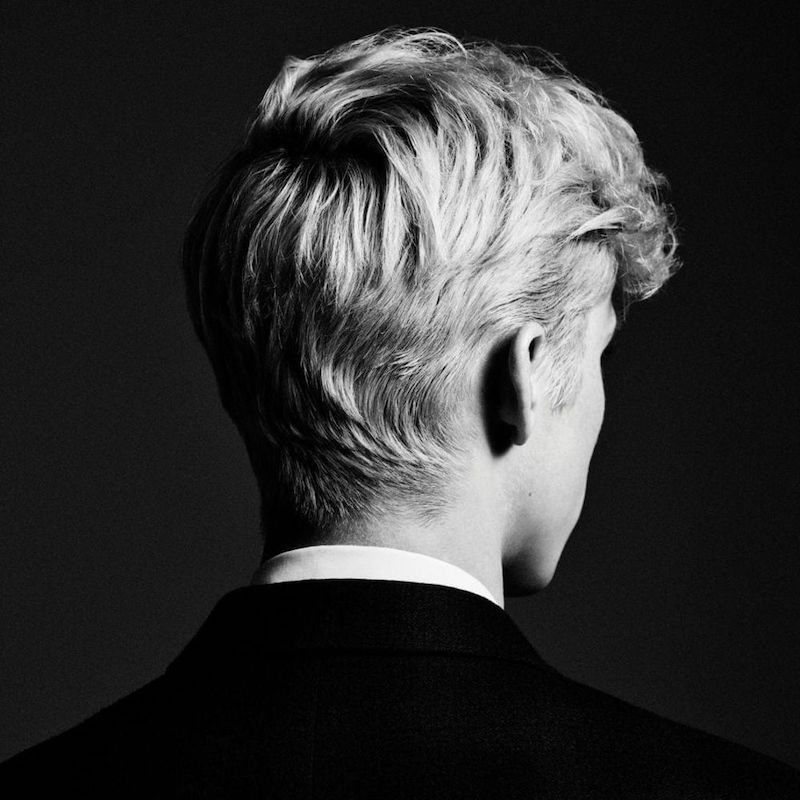 Besides giving us "Dance To This," one of the most underrated duets in the world, Bloom put Troye Sivan on the map as the kind of pop star who has the talent and ambition to become the next global icon. I'm betting when the next decade's best list rolls around, Sivan is at the top.—C.W.
8. Lady Gaga — Joanne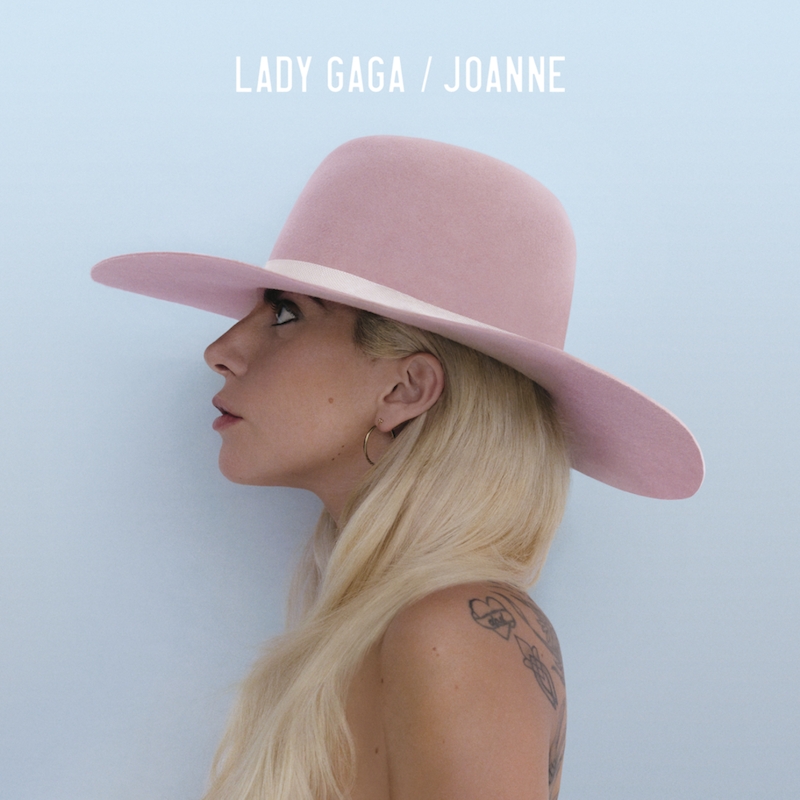 Possibly the most overlooked pop album of the decade, Joanne, in hindsight, is the ideal companion piece to her character Ally in A Star Is Born. Botched timing meant the record was necessarily forced to stand on its own, and the bluesy, throaty country-pop threw a lot of people off. But in a post "Shallow" world? Joanne f*cking bangs.—C.W..
7. The Weeknd — Starboy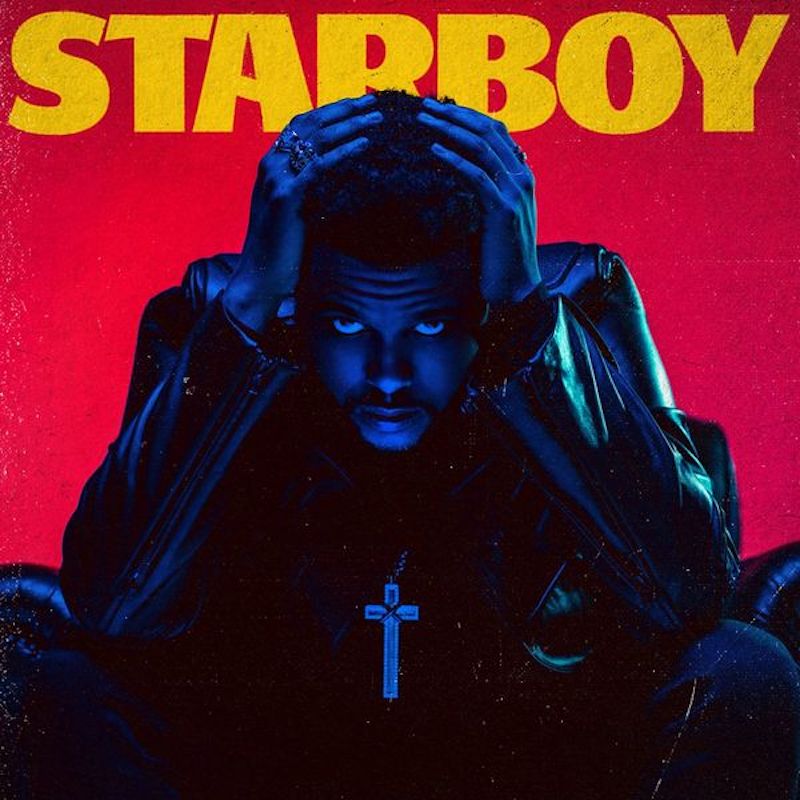 When The Weeknd dropped with his moody trio of warped R&B EPs and his palm tree hair in 2011, no one could have ever believed he had a Starboy in him. The bleary-eyed, drugged-out haze of his music from Trilogy to Beauty Behind The Madness made him a perfect poster boy for post-breakup depression, the kind you hide behind days-long benders and a parade of meaningless one night stands. Starboy isn't quite what results after finding happiness, but there's a swaggering, self-confidence to songs like the Michael Jackson-aping "I Feel It Coming" and the title track — the kind when you stop partying to get by and start partying to have fun.—A.W.
6. Robyn — Honey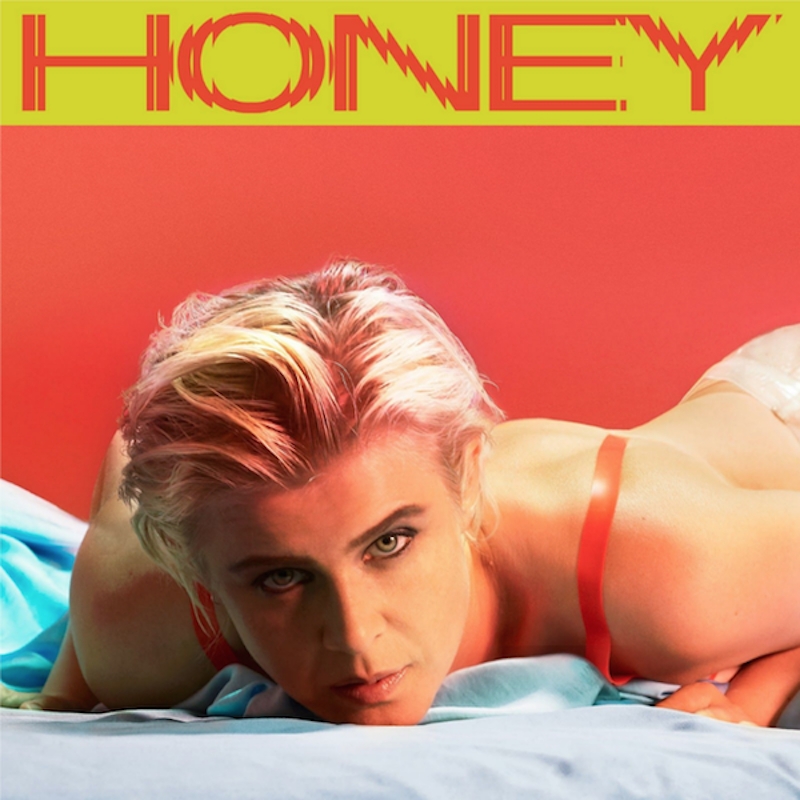 After taking almost a decade to process her feelings, Robyn finally let her fans back in on the story on Honey, finding all the sweet in the sour and crystallizing the bitter until it stings. Even after a career of mesmerizing albums, Honey might be the greatest work Robyn has ever created; in just nine short tracks she gave us something like stardust.—C.W.
5. One Direction — Four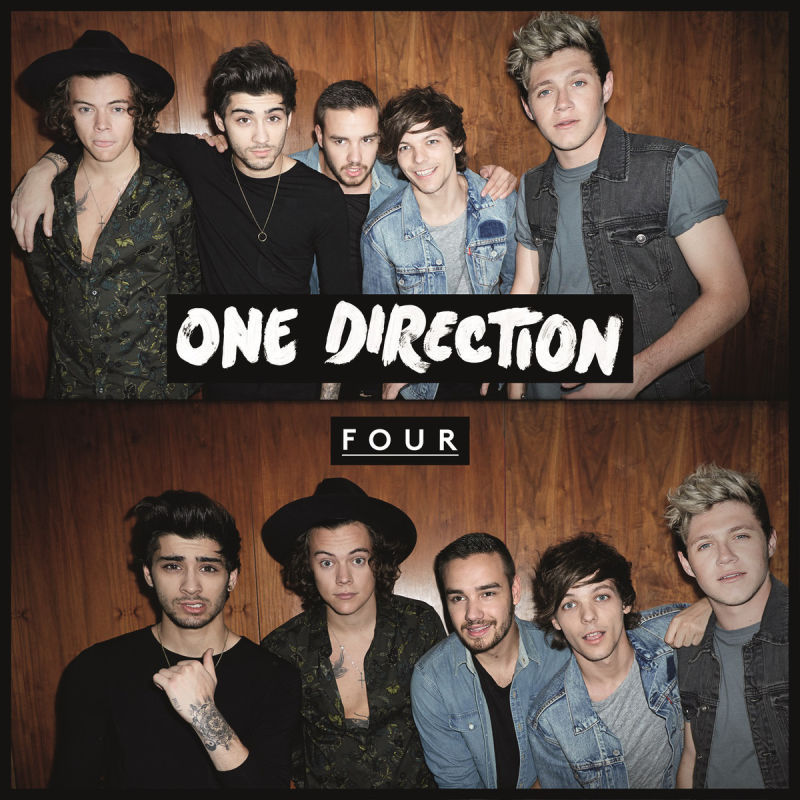 If you ask a cohort of One Direction fans what the group's best album is, you'll get a slew of answers, but Four tends to reign supreme. Luckily for me, this is also the album that has my personal favorite 1D song, "Steal My Girl," which includes brilliant braggadocio, a Springsteen-y synth riff, handclap percussion, and that hazy eternal love dream. With zero context or backstory, this song could turn anyone into a fan of the best boy band this side of the Beatles. Four is chock full of songs that have that same power.—C.W.
4. Justin Bieber — Purpose
What's the best way for a bad boy musician to win his public back over? Put out an album so unforgettable it shifts the narrative entirely. Purpose was Justin Bieber's redemption, his transition into adulthood, and introduced the world to bangers like "Sorry" and "What Do You Mean," both of which still regularly make dancefloor rotation.—C.W.
3. Grimes — Art Angels
Before the era of algorithmic singles, there was Grimes. Stemming from a neuroscience background, Grimes adds a scientifically experimental approach to music. Grimes trades lyrical clarity for a collage of sounds and thumping basslines. The incorporation of several styles of music lands Art Angels in a category of music distinctly known as "art-pop" while the production manages to be simultaneously jarring and comforting.—C.D.
2. Beyonce — 4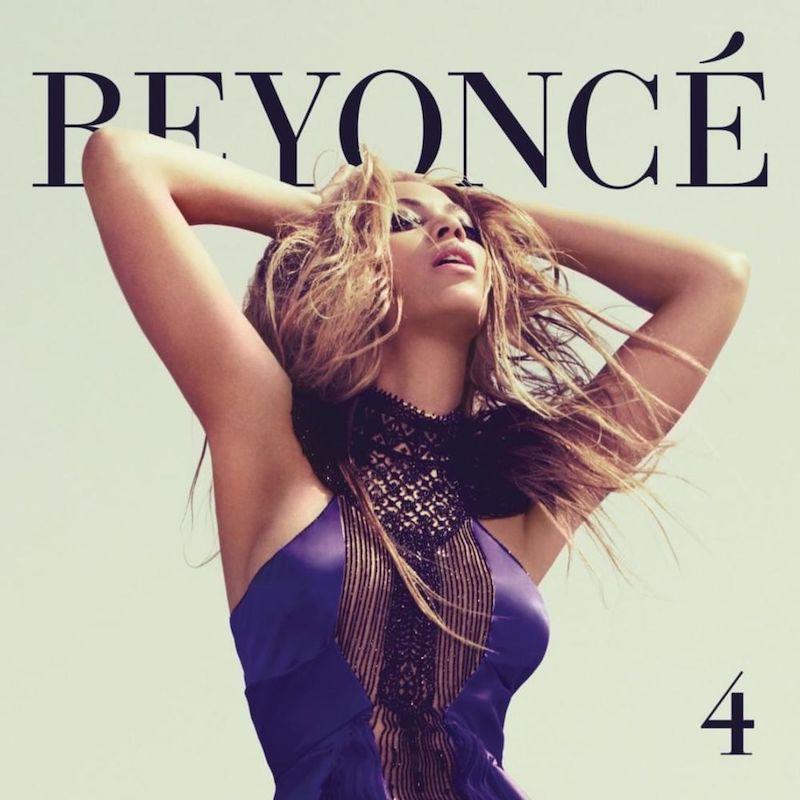 Before Beyonce was a world-stopping icon, she was the best thing to happen to R&B, roping in Andre 3000 for a cult favorite verse on "Party," spanning octaves with ease on "Love On Top," and giving the feminist takeover of the '10s a forever anthem with "Run The World (Girls)." All this, plus hints of betrayal on the barn-burning "I Care," juxtaposed with the romantic bliss on "1+1" set the stage for what was to come.—C.W.
1. Katy Perry —Teenage Dream
As one of the greatest pop albums of the 2010s, Teenage Dream epitomized the best of the genre with carefree sexuality, sparkling pop debauchery, and plenty of emotional balladry, like the orchestral-heavy "Firework," still a bonafide tear-jerker almost a decade later. Between the nearly-nude cover, the lascivious content, and a Snoop Dogg feature, Teenage Dream has it all.—C.W.
Some artists covered here are Warner Music artists. Uproxx is an independent subsidiary of Warner Music Group.