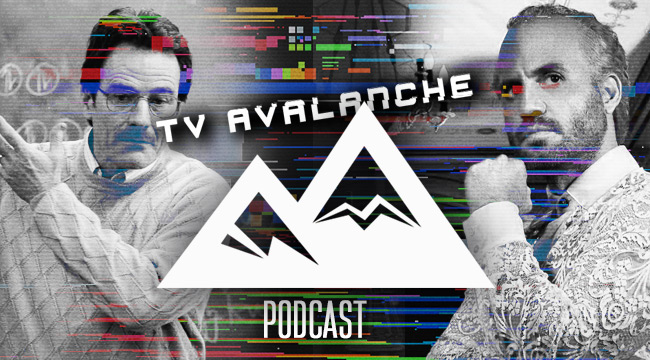 Welcome to another episode of TV Avalanche, where Brian Grubb and I try to sort out the best, worst, and most interesting things happening in Peak TV.
We kicked off this week's show with a discussion of the long-awaited The People v. OJ Simpson sequel, The Assassination of Gianni Versace: American Crime Story, which I reviewed here, and which required some mental adjustments from Brian based on its predecessor. From there, we discussed Comedy Central's latest workplace series, Corporate, before doubling up in our praise of JK Simmons' work as the same man from two parallel worlds in the sci-fi spy thriller Counterpart.
Then, we went into a long mailbag segmented devoted to the upcoming 10th anniversary of the premiere of a little show called Breaking Bad, about which I've written a book or two, with questions ranging from whether Hank should have pieced together the puzzle sooner to how we would recast the show with characters from The Wire.
As always, you can send questions to tvavalanche@uproxx.com, or tweet with the hashtag #TVAvalanche.
You can also follow the podcast directly on Twitter. Uproxx now has a dedicated TV Avalanche page with links to all the ways you can subscribe, but just in case, the podcast is available on iTunes (please rate and review if you haven't already), Stitcher, Google Play, and Android. You can also stream it below or download it from SoundCloud. Our theme song is "Brundlefly" by The Zombie Dandies, which you can download here.
The rundown:
0:00 – 3:20 Intro
3:20 – 19:08 The Assassination of Gianni Versace: American Crime Story
19:08 – 27:00 Corporate
27:00 – 38:00 Counterpart
38:00 – 1:08:30 Breaking Bad 10th Anniversary, Listener Questions