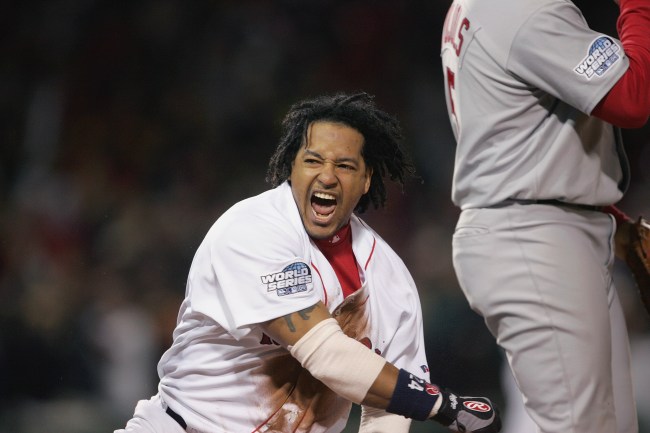 No baseball player has combined excellence and comedy (intentional or otherwise) as much as Manny Ramirez, and though his major league playing days are behind him, stories of his exploits will live on forever. Pedro Martinez, who was on Late Night with Seth Meyers this week, has given us another one that I had personally never heard before. Meyers prompts Martinez at the 1:13 mark in the video, though the whole clip is pure joy if you're a fan of Manny.
Here's a transcript of the key bit, though it loses Pedro's storytelling charm in text form:
"Ramirez put three 100mg Viagras in it. So here we go, somebody needs to taste this to see if it works. So we decided to let Ellis Burks try to taste it and I say, 'You know, this mamajuana, if you drink it, you might get turned on.' He said, 'Oh, I'll try it. I'll try it. I'm not playing anyway.' So he took it, it seemed like it worked. So everybody was coming up to him for a little shot."
So when Pedro says, "It seemed like it worked," that means Ellis Burks popped a boner on the spot, right? That's the explanation that makes the most sense. I didn't know Viagra worked like that! And if everyone saw the boner, and then asked Manny for a shot as well, that means that all those Red Sox players wanted boners right before the game. Sure, whatever works for you.
Since it was in the middle of their historic run to the curse-breaking championship in 2004, we can't say it DIDN'T help.