The number of shoes dropping this week is absolutely insane, between yet another colorway of Nike's React Element 87s and Air Jordan's Black History Month collection, sneakerheads have been gifted with the type of week that makes bank accounts angry, wallets thinner, and closet space cramped.
We're liking the big drops, though. It's given us a chance to pull from several different brands to deliver a diverse list that we hope has a little something for everyone. Closing out January, we see Adidas rejoin the fold with a bang, a great new offering from FILA, and we've finally given some love to Converse!
Without further ado, here are the five dopest shoes dropping this week.
Fila Dragster 97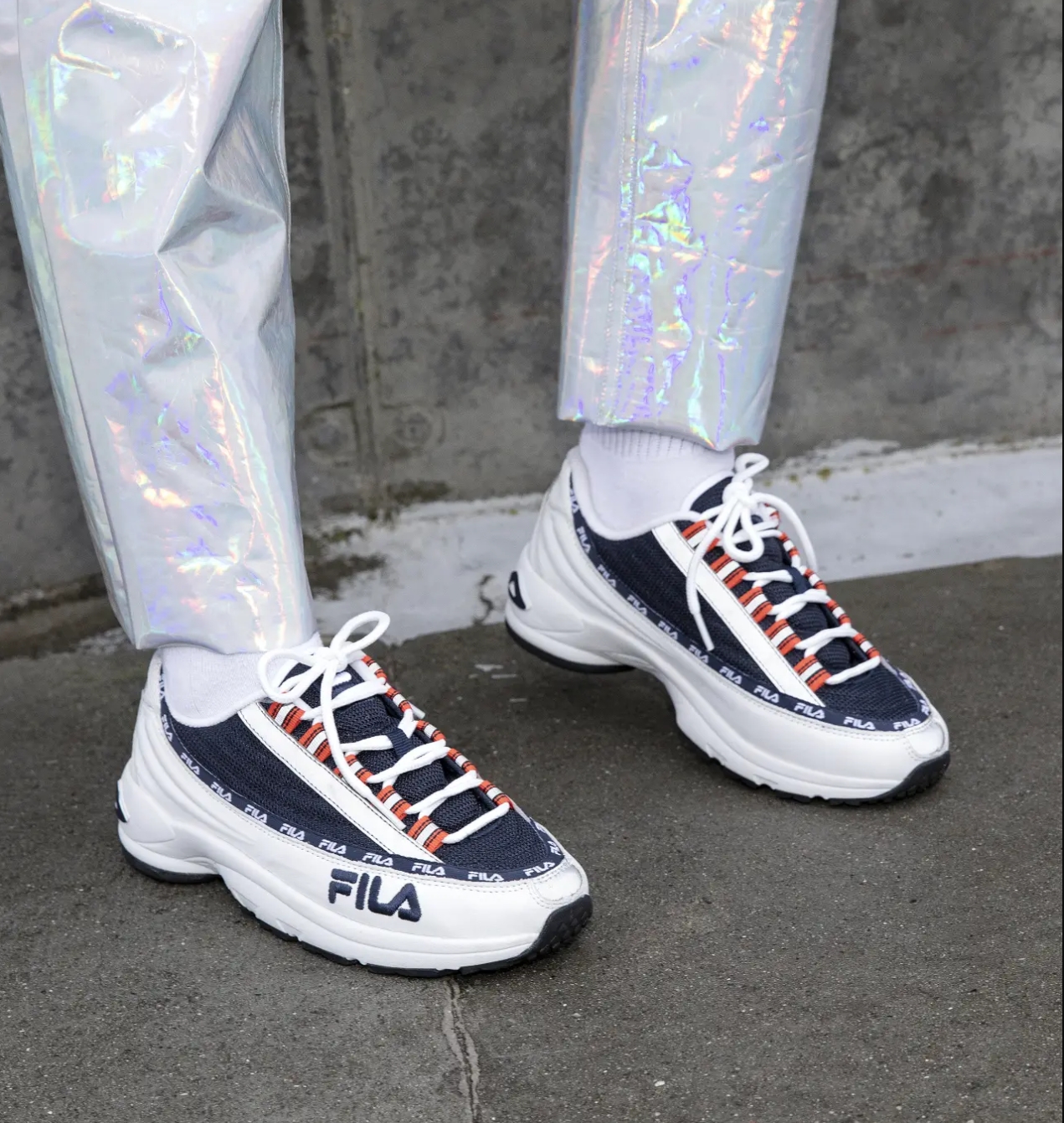 The Fila Dragster is an updated take on one of Fila's 90s silhouettes, now sporting a more modern and chunky design. Featuring an aerodynamic upper with prominent Fila branding around the heel and toe box, the Dragster is dropping in two subtle colorways. The white and navy combination is ultra clean and accented with orange and grey lace loops, albeit a little on the safe side.
For extra visual flair try going for the white and grey with yellow accents. It'll be a little harder for this pair to seamlessly blend into whatever look you've got going on, but if you can make it work you're going to draw a lot more eyes.
The Fila Dragster 97s are set to release January 31st exclusively at Naked. The retro-inspired kicks will retail for $108.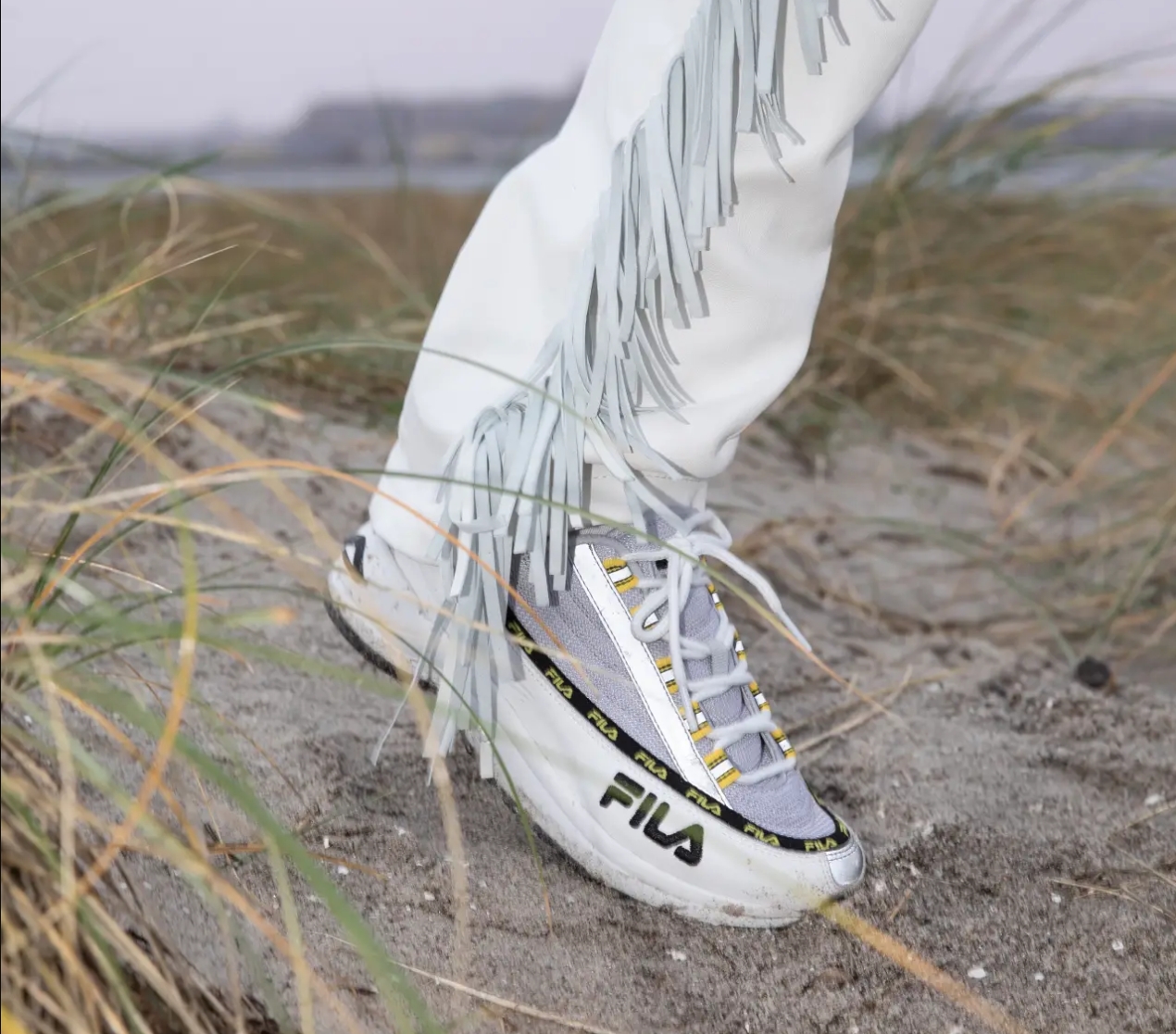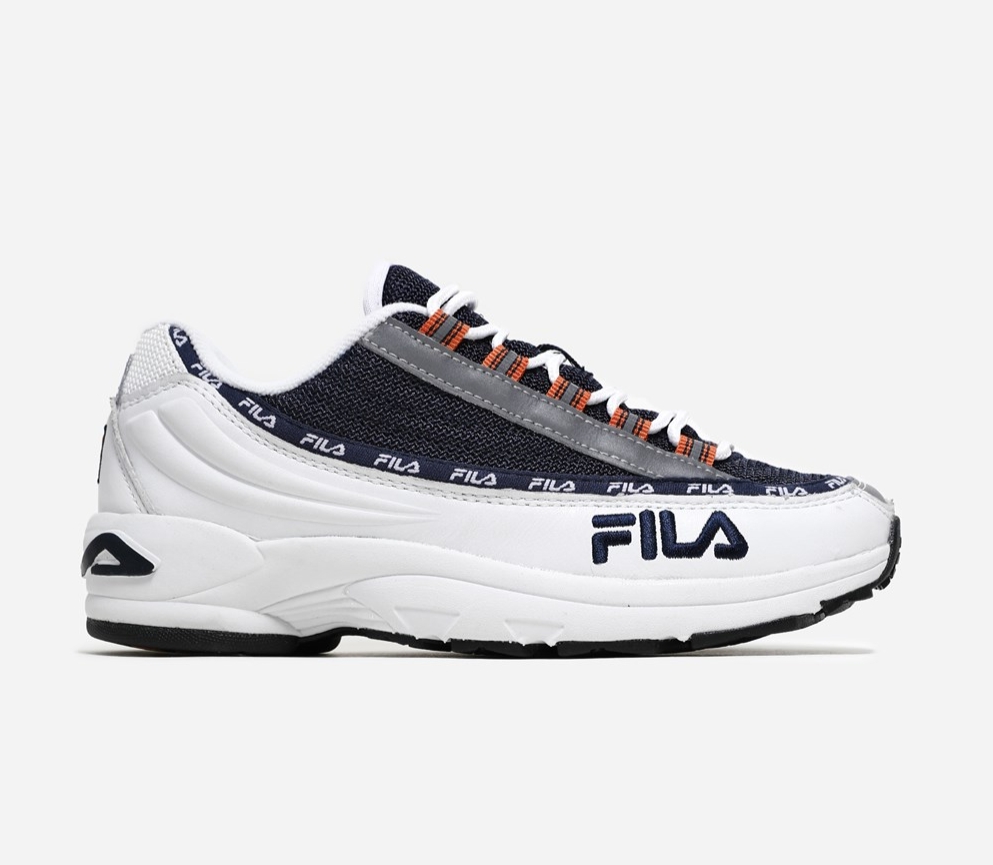 Adidas Originals LXCON
The Adidas LXCONs are yet another "updated" take on a classic 90s silhouette. Honestly, we're starting to get a little tired of all the 90s revivalism in the shoe world, especially when new silhouettes with data-driven designs like the Element 87s continue to drive sneakerheads wild and prove the benefits of looking to the future rather than the past. But it's the LXCON's deconstructed design that caught our eye and earned it a spot on our top five.
Featuring a knitted upper and translucent piping for the eye stays and heel tab, the LXCONs come in Cloud White and Blue-Core Black or Clear Brown and Active Purple colorways. The white and blue colorway first grabbed sneaker world's attention when the King of the Mid-90s himself, Jonah Hill, was seen sporting an exclusive pair.
The Adidas LXCON are out now and retail for $120. Pick up a pair at Adidas online store or select Adidas retailers.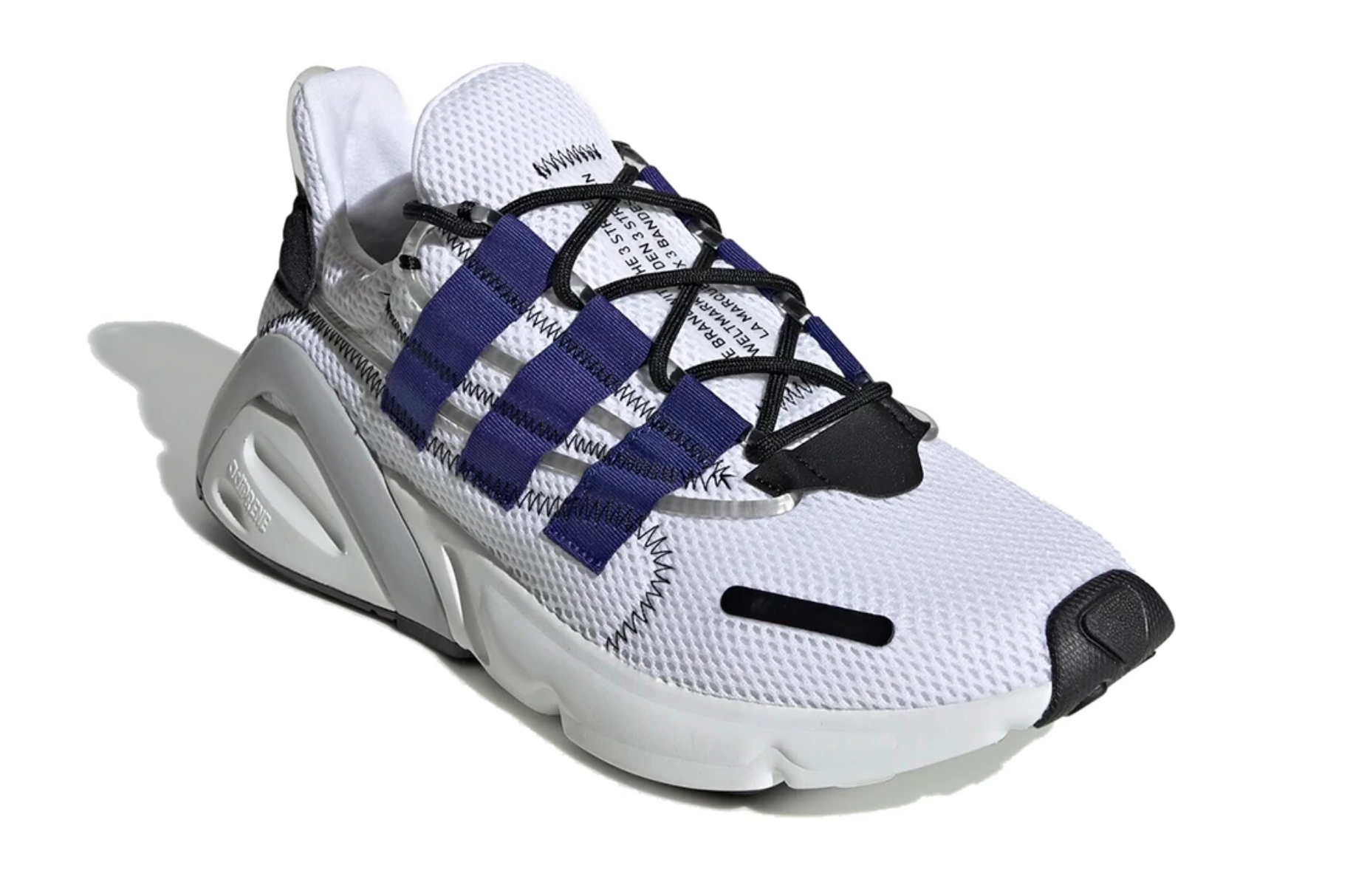 Converse Chuck 70 Print
It's been a minute since Converse has earned a spot on our list, and we can feel the eyes of brand-loyalists rolling into oblivion for going with a new iteration of the iconic Chuck Taylors. But, c'mon, look at these babies! You may not be a fan of animal or camo prints on apparel, but on sneakers, anything is fair game and these are looking wild and worth the cop.
The three colorways are inspired by a previous collaboration between Converse and apparel company Brain Dead, and while they don't have the visual flair of that aforementioned collab, these are enough to satiate sneakerheads who weren't lucky enough to score a pair of the original.
The Brain Dead inspired Converse Chuck 70 hi-tops are set to release on January 29th and will retail for $85 at the Converse online store.
Nike Air Max 720 Northern Lights
It seems the team running Nike's Air Max division sure do have an obsession with the future because this isn't the first time they've brought us a design that looks straight out of a sci-fi movie. Their latest offering sees Nike continuing to look skyward — this time at the Northern Lights phenomenon — with a molded mesh upper and eye-leading patterned waves all bathed in a metallic purple hue sitting atop a translucent 720 Max Air sole.
We aren't sure what these are going to look like 10 years down the line, we may be looking at a future classic that is subject to countless reiterations, or we'll scratch our heads and wonder what the hell we were thinking back in the 2020s. Either way, these are being met with a healthy dose of hype!
The Nike Air Max 720 Northern Lights are set to drop February 2nd and will retail for $203. Grab a pair at Nike's online store or at select Nike's retailers worldwide.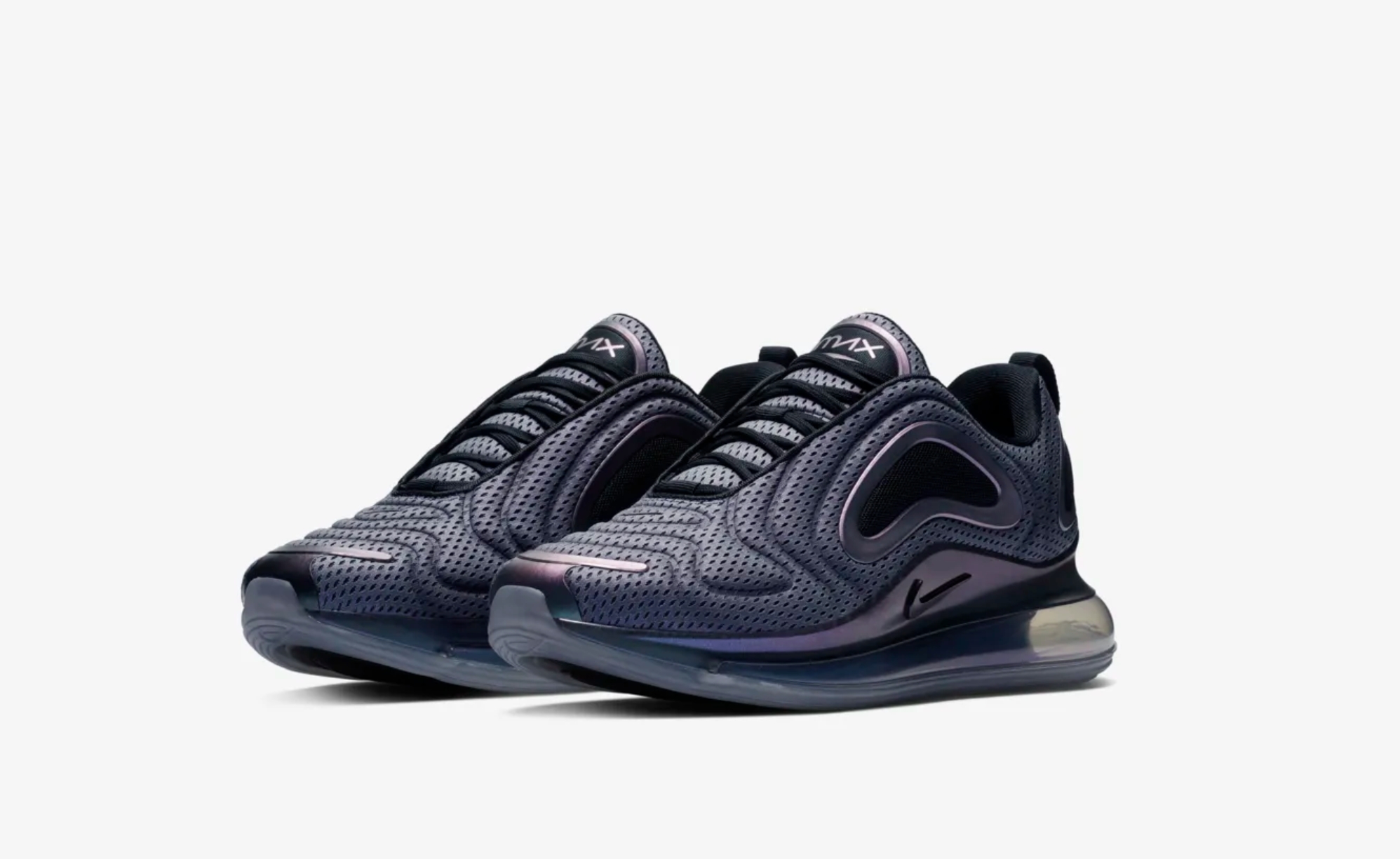 Adidas Y-3 Runner 4D
Now we've come to that point in the list where we talk about the top design. From week to week we've been placing the best shoe design of the week last. We've never announced that fact, hell we'll probably never mention it again, we're really just stalling because we're about to talk about a shoe you PROBABLY have no business buying. Is this a performance-based sneaker or a piece of conceptual shoe art? You decide.
This special collaboration between avant-garde sneaker designer Yohji Yamamoto and Adidas features a high-performance midsole — the aptly named and data-driven FUTURECRAFT 4D — a double-layer knit upper connected together using tensile cording — which also acts as the shoe's lacing system — and comes in a striking red colorway.
If these kicks strike your fancy just hold up for a second. Like we said earlier, is this a shoe or a piece of art? Because it sure comes with a jaw-dropping price tag. We're not behind the whole, never-actually-wear-your-sneakers tendency that sneakerhead's get so rightfully criticized for, but with these, we'd feel pretty guilty about stepping on ANYTHING.
The Adidas Y-3 Runner 4D are set to drop on January 31st exclusively at Y-3 and will retail for… gulp… $600. Sneakerheads, its safe to assume, are about to have one hell of a February.