You'd think Nike would be too busy ruffling the feathers of the uninformed to think about shoes, but that hasn't stopped them from getting into the Halloween spirit and starting off the season with a bang — thanks to the Virgil Abloh-designed Nike Blazers. In collaboration with Abloh's Off-White label, Nike will be dropping two Halloween themed Blazers dubbed the 'All Hallows Eve' and 'Grim Reaper.'
The two designs seem to vary only in color and highlights. The 'All Hallows Eve' is adorned with a giant wrap-around orange swoosh across a pale vanilla upper on suede and leather. The shoes will come with pale-vanilla and turquoise laces. It's basically the creamsicle of the high top game.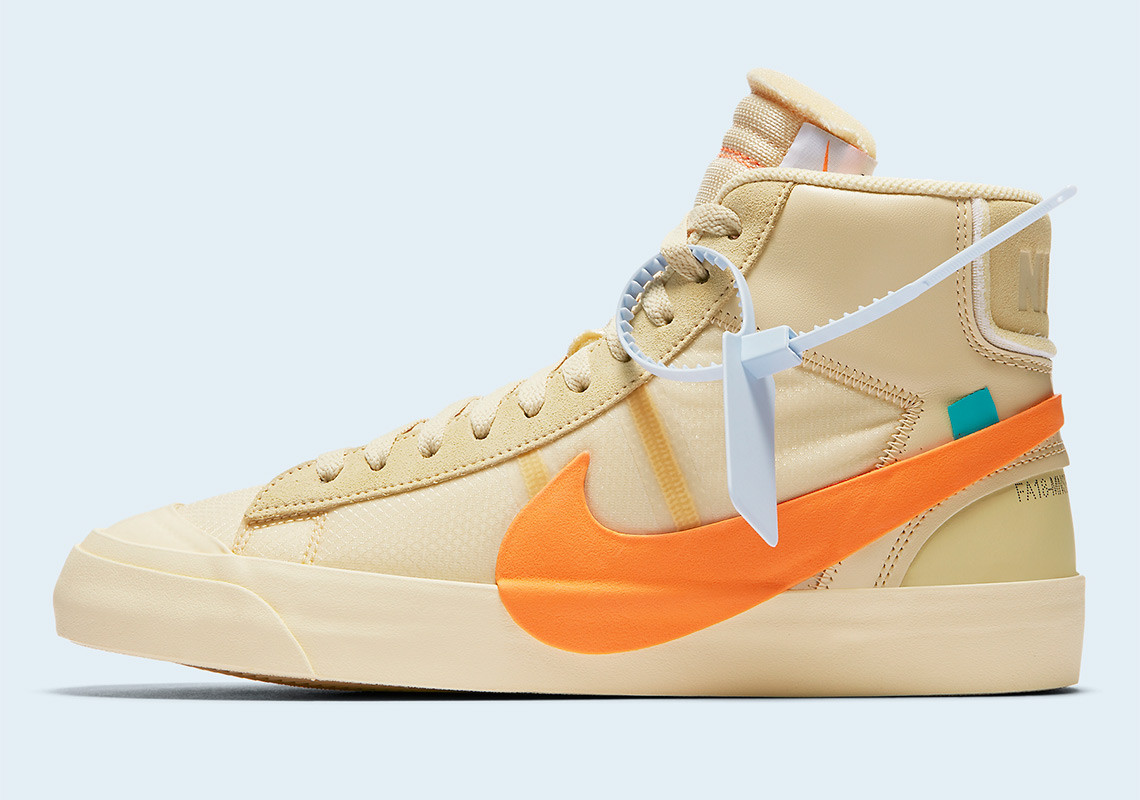 The 'Grim Reaper' colorway is bound to be a big seller because of its versatility and practicality. Resembling its namesake, this skeletal-silhouette is black and white with a cone texture and foam tongue, the swoosh is a striking wrap-around white, and orange stitching gives this shoe a much needed festive flair.


If you've been following Abloh's Off-White label you'll see a few signature touches throughout the shoes — such as the baby blue zip tag, product lettering and ironic quotations on the shoelaces. Abloh and Nike's collaboration's have been a hit since "The Ten," a redesign of the shoe brands more popular silhouettes and, as such, these Blazers have been hotly anticipated since rumors of their upcoming release.
The 'All Hallows Eve' and 'Grim Reaper' Nike Blazers are set to drop October 3rd and retail for $130. Find them at Nike.com and in select retailers.