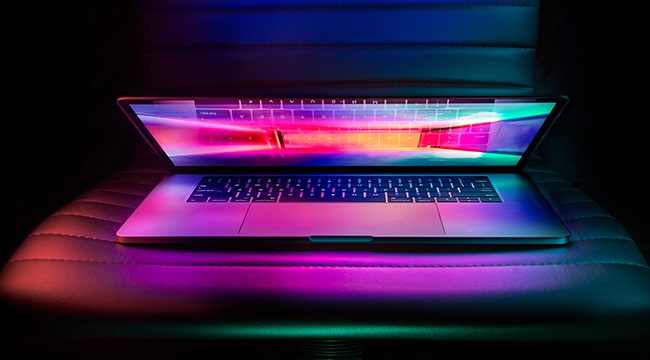 On October 30th, Apple CEO Tim Cook unveiled some radical changes to three popular products during "There's More In The Making," the second Apple Keynote in as many months. The announcement revealed that the iPad Pro, Macbook Air, and Mac Mini are all getting much-hoped-for makeovers, all of which will be available to consumers shortly.
People are excited. Of the iPad and Macbook Air announcements, The Verge wrote that "people have been waiting for literally years" for these changes, so suffice to say, there's a general good buzz around Cook's speech. So what are those "worth years of pining" changes?
Here's the breakdown of what we learned today.
For the iPad Pro, expect:
No more home button or headphone jack. That's right, the tablet is getting the iPhone treatment.
Edge-to-edge display with rounded corners
Face ID and USB-C, the latter of which means that you can charge your iPhone and even connect to a large monitor, making the iPad into a work-friendly device
A thinner body: the new iPad is 5.9 mm slimmer than the previous generation
It will come in 11-inch or 12.9-inch screen sizes, starting at $799 and $999 respectively

For the Macbook Air, expect:
A 25 percent lighter notebook, weighing in at 2.75 pounds
Siri and TouchID support
12-hour battery life for web browsing
Two Thunderbolt 3 ports
Retina display (meaning a much higher quality viewing experience)
New Intel i5 8th generation processor, which is more powerful than the previous generation's processor but by no means the most powerful processor available in the thin-but-powerful laptop market
The most eco-friendly Mac ever, meaning: every base is made from 100 percent recycled aluminum, 35 percent post-consumer recycled plastic, and 100 percent recycled tin
A 13-inch screen starting at $1,199
For the Mac Mini, expect:
An overall more powerful device: Apple claims the new Mini is "five times faster" thanks to its quad-core Intel processor
64GB of RAM, up to two TB of flash storage
The ability to upgrade to a six-core version of the Intel processor
Four USB-C Thunderbolt 3 ports, HDMI port, Ethernet, two USB-A ports
Now comes in space gray
Starts at $799
For those of us not planning on upgrading our computers or tablets anytime soon, never fear. The new update to iOs 12 will include 70 new emojis. [Insert exploding head emoji here]