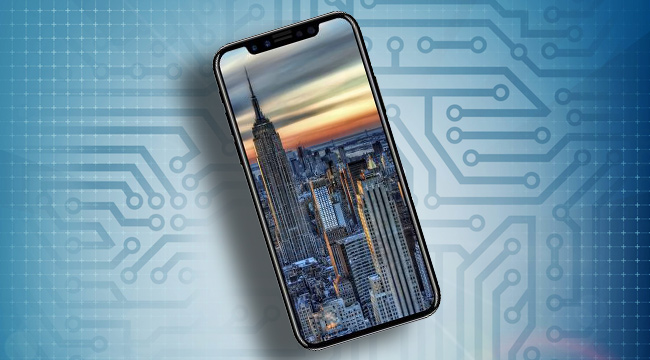 With Apple's big media event revealing the next line of iPhones, September 12th has been circled on just about every tech-fiend's calendar. But, as per usual in the tech industry, a massive amount of leaks in the months leading up to the event has simultaneously undercut Apple's big reveal while drip-feeding the public's hunger for some sweet new phones. Now, just days before the proper unveiling, leaks have possibly ruined Apple's special day, or made it even more anticipated. It's hard to tell.
So here's what's different from the vast amount of rumors and leaks (which we've been diligently collecting over the past few months).
The iPhone 8 is now called the iPhone X, in honor of the tenth anniversary of the iPhone
This name change creates a ripple through the expected releases of the lines. Apple is skipping over the iPhone 7S entirely, with the iPhone 7S now becoming the iPhone 8. There will also be an iPhone 8 Plus model launching with the 8 and the X. The X, as expected, will be priced at a premium ($1,000) and will likely be tough to get.
Additionally, there are 3D emojis to send now, so people can really know what you mean when you send that poop emoji over. This will be called "Animoji" and will be determined by the facial expression you make into your phone. In other words, you'll be witnessing a lot of people making goofy faces on public transportation. More than usual.
9to5Mac revealed some serious upgrades to the handheld video recording capabilities of iOS11. This will make everyone step up their game. Check this out:
1080p HD at 240 fps 480 MB with 1080p HD at 240 fps

4K at 24 fps (Footer) 270 MB with 4K at 24 fps (film style) (HEVC Footer) 135 MB with 4K at 24 fps (film style)
4K at 60 fps (Footer) 450 MB with 4K at 60 fps (higher resolution, smoother) (HEVC Footer) 400 MB with 4K at 60 fps (higher resolution, smoother)
These features, combined with iOS11's new Portrait Lighting (a beefed up version of last year's Portrait mode) will offer various settings for your flash such as Natural Light, Contour Light, Studio Light, Stage Light, and Stage Light Mono.
The long-rumored facial recognition tech will take over for the Home button and Touch ID, with a cool little 3D face to welcome you, it seems. No more annoying passwords or button pushes, now you just have to look at your phone to unlock it.
9to5Mac has also uncovered various clues that point towards an Apple Watch upgrade. Notice the red crown, like the one Tim Cook was wearing last year.
You can read even more about the iPhone X, like the white balancing, possible 1125×2436 resolution and whether the side buttons will remain the lock buttons in the absence of a home button on 9to5Mac.
(Via Gizmodo)