If you're of a certain generation, you either grew up in a PlayStation or Nintendo household. Few were lucky enough to have access to both. The latter group has obviously gotten their fix met, now it's the PlayStation crowd's time to shine.
In a move that proved to be a best-seller with Nintendo's NES and SNES Classic, Sony is delving into the past and restoring its much-beloved debut gaming console — giving old fans a chance to relive their youth and preserving a piece of gaming history for enthusiasts everywhere.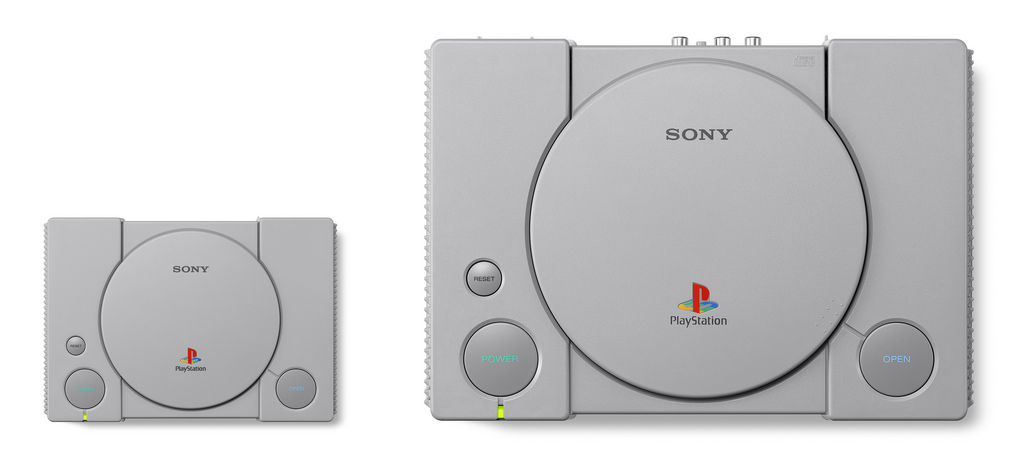 Launching just in time for the holiday season on December 3rd of this year, 24 years after it's original release, the PlayStation Classic will be almost half the size of the original console and come (thankfully) with modern HDMI connection, giving you instant plug and play capabilities and formatted perfectly for today's t.v's. The PlayStation Classic will come with two controllers, modeled after the original PlayStation controller without the dual analog sticks (which might give an indication of what games to expect), and 20 pre-loaded games that include the classic Final Fantasy VII, 1st person 3D platformer Jumping Flash, Ridge Racer Type 4, fighting game classic Tekken 3, and the RPG Wild Arms.
So far, only these five of the 20 games have been confirmed, but keep your eye on the PlayStation blog for coming announcements. We'd guess classics like Metal Gear, Tony Hawk's Pro Skater, and Resident Evil are safe bets for inclusion but the original PlayStation had quite an extensive catalog of games so anything's possible if your personal favorite is more obscure.
Pre-orders are being taken now and if the Nintendo Classic is any indication of the vitality of the market for old gaming consoles expect this one to sell out quickly, The PlayStation Classic will retail at $99.99.