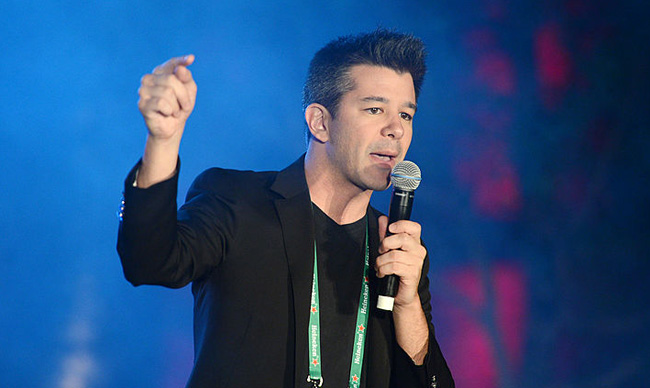 The parents of Uber CEO Travis Kalanick were involved in a boating accident on Pine Flat Lake in Fresno, California on Saturday. The accident was fatal for Kalanick's mother, Bonnie, while leaving his father Donald in serious but stable condition at the hospital according to New York Times reporter Mike Issac.
According to ABC 30 in Fresno, the accident was the result of the boat striking a rock while traveling in the Upper Kings River area. The couple wasn't discovered by authorities until 2 hours after the accident, with Kalanick's mother dead by the time rescue teams arrived. Donald Kalanick was airlifted to a local hospital and "had some scratches some bruises, but seemed fine" according to Sgt. Rob Dutrow with the Fresno County Sheriff's office. Dutrow also added that the southern part of Kings River had been closed in the last week due to rising waters and while the upper portion was open for recreation, there was still a need for safety precautions.
Uber released an official statement on the incident and confirming the passing of Bonnie Kalanick, following it with an email to employees:
Last night Travis and his family suffered an unspeakable tragedy. His mother passed away in a devastating boating accident near Fresno and his father is in serious condition. Our thoughts and prayers are with Travis and his family in this heartbreaking time.
The news is a tragic and somber addition to the string of public relations nightmares and controversy that has surrounded the CEO and Uber in past months.