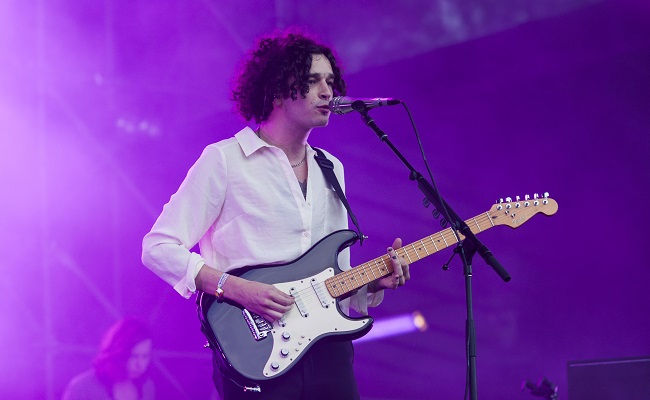 Kanye West dragging Wiz Khalifa through the streets of Twitter was monumental. Even before Amber Rose intervened with the world's greatest hashtag, the world was rejoicing with memes and gear. But The 1975's Matt Healy is proving that the rant was good for more than just questionable purchases. It's actually a universal script that can be applied to all future musician beefs.
Healy responded to a unprompted Twitter attack from English rock band Reverend & The Makers in Kanye's own words.
Healy then twisted Kanye's famous "cool pants" comment into a slam about the band's relative lack of fame…
…before going back in and ending it the only way you can.

While Healy has since moved on to promoting The 1975's upcoming album I Like It When You Sleep, for You Are So Beautiful Yet So Unaware of It, Revered & The Makers continue to bash both The 1975 and their fanbase which they called "not the brightest bunch." The band also mocked the style of the promotional tweets that The 1975 has been using in the lead-up to their new album.
The band even re-tweeted a video that accused The 1975's recent single "Love Me" of sounding a little familiar.
Since then, Revered & The Makers have been directly addressing overzealous fans of The 1975.
If you're attacking someone's fans while he goes on with his life, you've probably lost.
(Via Idolator)