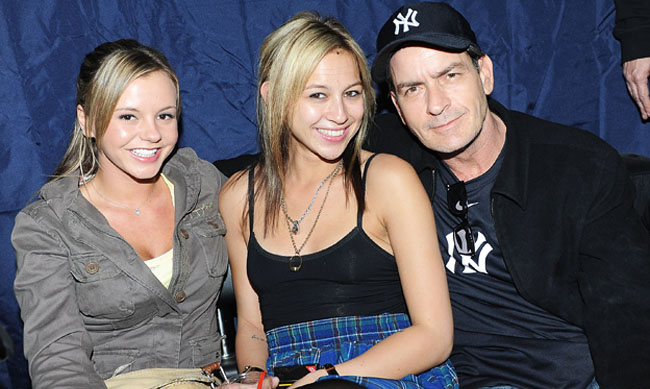 An incensed and emotional Bree Olson gave a candid interview to Howard Stern Tuesday morning following Charlie Sheen's revelation on the Today show that he is HIV positive. In his interview, Sheen told Matt Lauer that he was diagnosed about four years ago, putting the timeline around when he was still in a relationship with Olson following his 2011 meltdown. However, Olson — elaborating on her previous thoughts — says she only found out the news along with the rest of the world this week, stating that her ex knowingly and brazenly put her life at risk, despite his claims that he informed his exes and "inner circle" when he learned of his diagnosis.
Olson says that during their relationship, Sheen insisted on using lambskin condoms, which only provide protection against pregnancy and not viral STDs, HIV or herpes, telling her that he was clean. When asked whether or not, after the fact, Sheen owes her a phone call, Olson told Howard that she would say "I would say 'f*ck you,' is what I would say, and hang up the phone." She also dismisses the point that Sheen may not have told her to protect his confidentiality, claiming that she loved him very much while they were together, and that she was fiercely loyal to her ex even after the breakup.
The whole thing is pretty messed up, if true, and given Olson's fragile temperament during the interview, it's difficult to doubt her. We've included a couple of audio clips before but there are more on The Stern Show's Soundcloud page.
(Via Howard Stern Soundcloud)
Now Watch: Charlie Sheen's Relationships You May Have Forgotten About