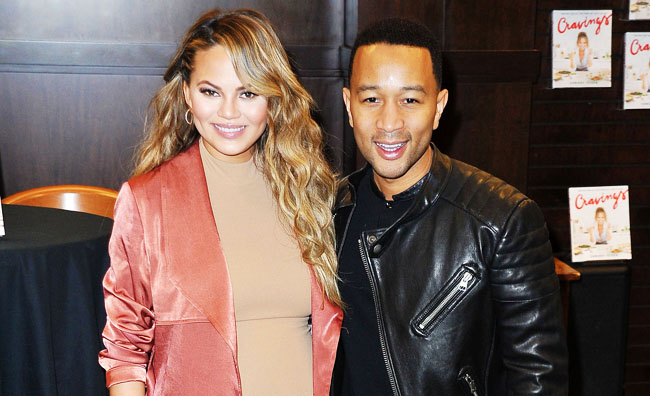 It's been just over a week since Chrissy Teigen and husband John Legend welcomed their new baby daughter Luna into the world. Becoming new parents is a magical, yet exhausting time, and as such Teigen and Legend took the opportunity to go out on a date night Saturday night where the happy couple beamed for cameras.
That was a huge mistake though, apparently, because in doing so Teigen drew the ire of sanctimonious fellow mommies and other concerned citizens who admonished the model on social media for having the utter and absolute nerve to take some "me" time and leave her week-old baby at home.
"That spotlight pull be strong. One week. Who wants to leave a one-week-old baby to go to a bar?" one follower wrote. Another user added, "Yeah they could have ordered in…But it's like a competition with these self-absorbed celebs."
Now, if there's one thing we know and love about Chrissy Teigen, it's her inability to put up with crap from people, and in typical fashion Teigen fired back at her critics on Sunday.
When asked what she ate for dinner, Teigen responded:
She finished her rant with this sarcastic response to someone asking her how Luna was:
People, people. Staying home with your baby for as long as you want to is fine. Going out without your baby is also fine. I can't speak to the thing about vagina smells, unfortunately. Let's all just be good to one another, okay?
(Via E! Online)