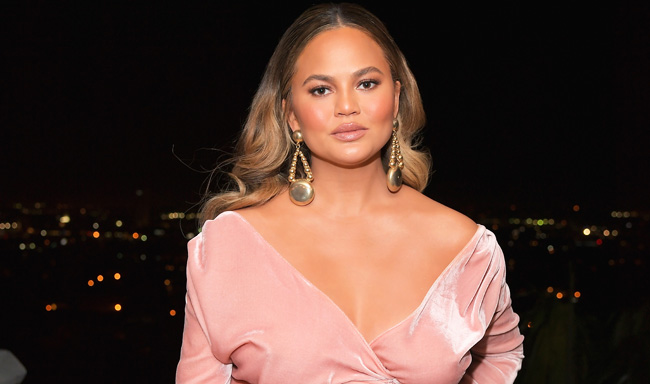 Losing a beloved pet is never easy. I should know, as someone who just had to say goodbye to my 16-year-old Australian Shepard a few weeks ago. So my heart really goes out to Chrissy Teigen and John Legend who lost their bulldog Puddy today. In a series of social media posts, Teigen memorialized Puddy, and it's clear to see how much he was loved and will be missed by her family.
She writes on Instagram that she and Legend got Puddy at the start of their relationship 10 years ago, and that the pup had seen them through every stage of their lives together including cities, homes, tours, and travel. It's hard not to get choked up by her post, in which she pours her heart out.
He welcomed new pups and loved on new babies and new bellies. He was there for everything. Every time I needed a taste tester, someone to kiss or needed to sob into his stinky rolls, he was there. It's true what they say. We are their entire lives and it is the greatest shame that they can only bless us with a short spark of time in ours. I always knew I would lose a piece of me when he left us. I feel the hole now. I will love you forever, my boy. My heart aches. Thank you so much for everything, everything.
He was a very handsome fellow, who seemed to have loved his family as much as they loved him:
It's a also little known fact that Puddy was a married gentleman, and is survived by his wife Pippa:
Teigen didn't elaborate on how they lost Puddy, but with any hope it was quietly and peacefully. Godspeed, Mr. Puddy.