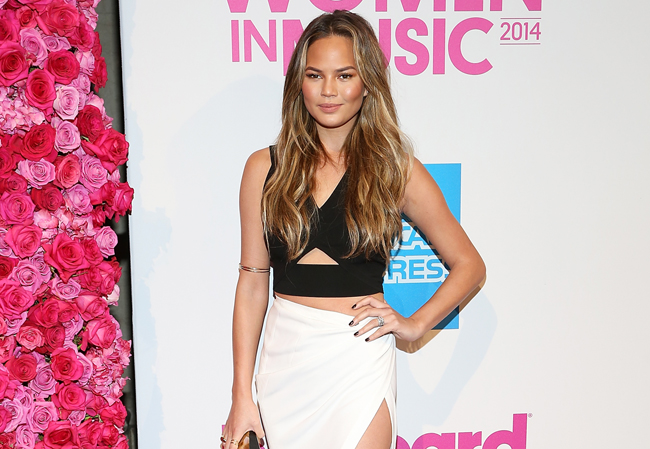 Tamera Mowry, twin sister of Tia Mowry and former Sister Sister star, announced that she was pregnant on Twitter last night with a sponsored tweet holding up ClearBlue Easy pregnancy test. Oh, that second product sponsored pregnancy is always the sweetest.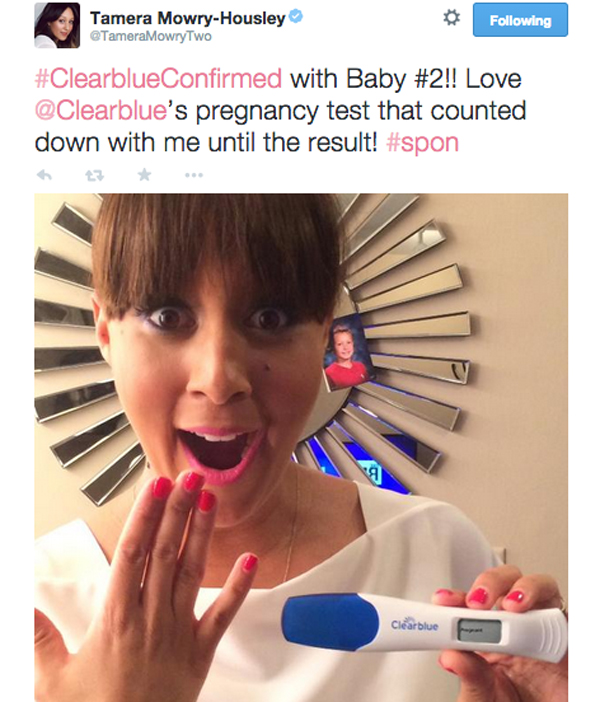 Not one to shy away from strong opinions on Twitter, Chrissy Teigen posted basically the best thing ever in response to Mowry's photo:
Teigen immediately drew the ire of hardcore Tamera Mowry fans across the internet — because I guess those exist? — so she followed up with a few #SORRYNOTSORRY tweets:
You know, I do not doubt for a second that Chrissy Teigen would gladly take your money to hold up a pee stick for the internet after totally making fun of someone who took money to hold up a pee stick for the internet — and probably do it while giving a middle finger with her other hand. And that is exactly why we love Chrissy Teigen.
Via Bossip, H/T @MShrayber