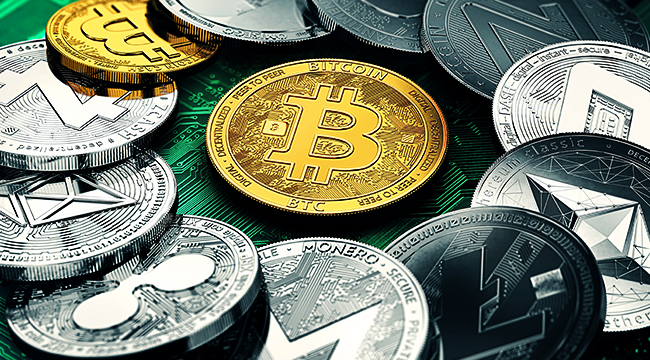 A cryptocurrency exchange in Canada has revealed they can't repay most of their clients' $190 million in Bitcoin, Litecoin, Ether, and fiat currency holdings, and no, it wasn't because of a 51 attack. The reason for the lost money this time is perhaps even stranger: only one person knew the company's password, and he died.
The website for crypto exchange QuadrigaCX recently went down, and the company filed for creditor protection, citing an inability to access the "cold wallet" (a physical device not connected to the internet) where clients' cryptocurrency was encrypted. Most of the exchange's Bitcoin, Litecoin, Ether, and fiat money were stored in one device, and only the co-founder and CEO of QuadrigaCX, Gerald Cotten, had the password.
Cotten reportedly died in December at the age of 30. The company announced his death more than a month later, posting on Facebook that Cotten died due to "complications with Crohn's disease on December 9, 2018 while travelling in India, where he was opening an orphanage to provide a home and safe refuge for children in need."
Cotten's widow, Jennifer Robertson, has told the Nova Scotia Supreme Court she has the laptop on which Cotten stored 26,500 bitcoin (US $92.3 million), 11,000 bitcoin cash ($1.3 million), 11,000 bitcoin cash SV ($707,000), 35,000 bitcoin gold ($352,000), ~200,000 litecoin ($6.5 million), ~430,000 ether ($46 million), and roughly $43 million in other currency, but no one knows the password and a technical expert hired by QuadrigaCX could not bypass its encryption. Yes, $190 million (or $250 million Canadian) is now inaccessible because a guy reportedly didn't tell his wife — or anyone else — his laptop password or leave any written record of it in a safety deposit box or safe.
Conspiracy theories are inevitably swirling. Via Gizmodo:
Some other reporting has suggested it is possible some of the funds in question moved after the case was publicized, and though the evidence was not definitive, it and the strange circumstances of Cotten's death spurred accusations that his demise was either faked or the pretext for an exit scam by other parties with access to the holdings, according to CCN. However, Robertson included a death certificate in the filings, CoinDesk wrote.

According to CBC, the government confirmed a Canadian had died in India, but could not offer more details due to privacy laws.
Incredibly strange, sad stories like this are just one reason why we remain cautious about hyping cryptocurrency. Don't blame us; we only invest in Icarus.