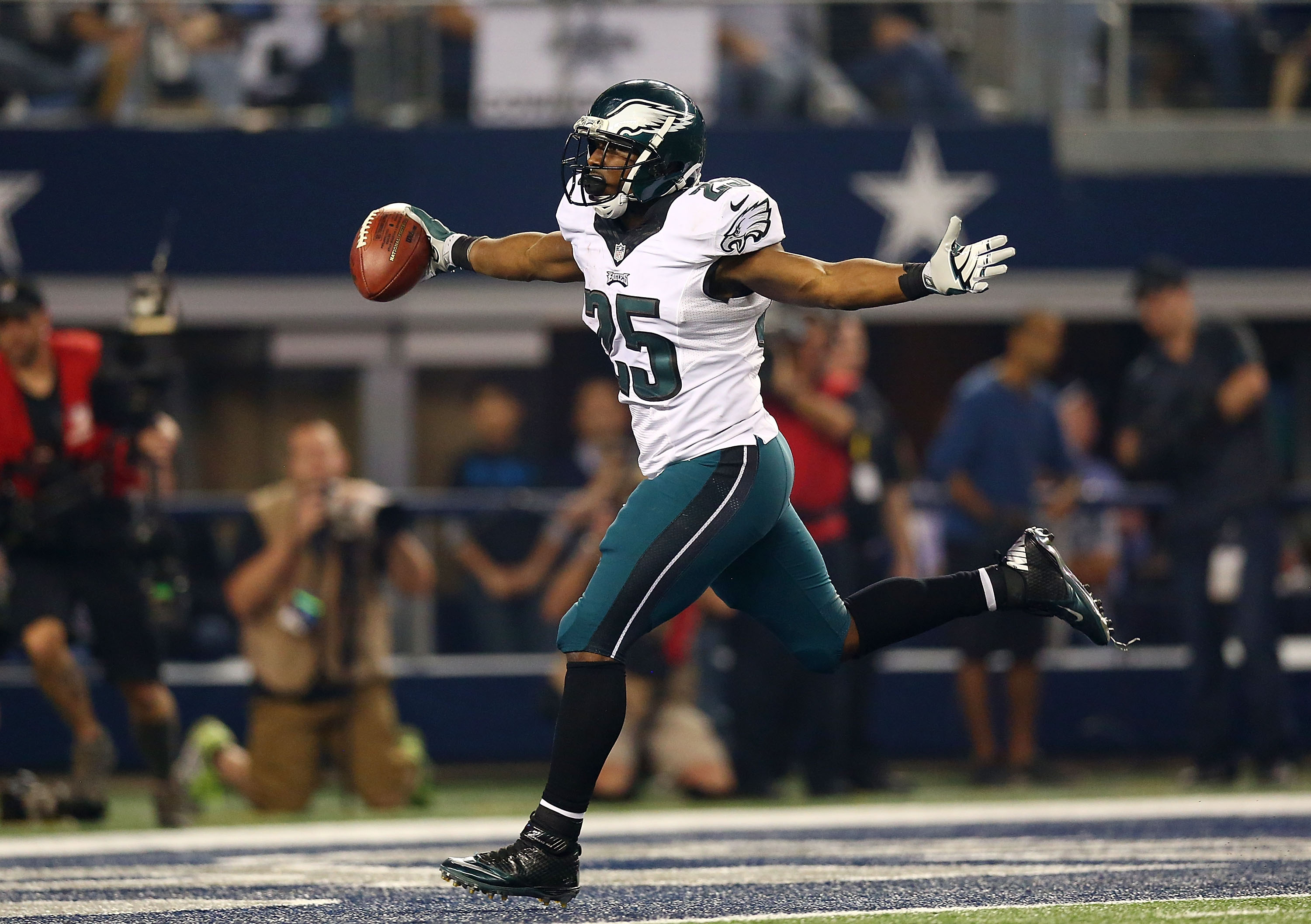 The Philadelphia Eagles are cleaning house and in doing so have reportedly shipped their superstar running back, LeSean McCoy, to the Buffalo Bills in exchange for the promising, albeit recently inactive, linebacker Kiko Alonso. The trade can't be made official until the new league year starts March 10.
Along with the release of Carey Williams, Trent Cole, James Casey and Todd Herremans, the trade clears roughly $30 million in cap room for the Eagles, giving the team lots of flexibility to make moves in free agency.
The #Eagles have cleared $30.275M in cap w/ the release of Casey/Williams/Herremans/Cole, & the trade of McCoy. Est. $48.6M in total space.

— Spotrac (@spotrac) March 4, 2015
//platform.twitter.com/widgets.js
Alonso was voted the PFWA Defensive Rookie of the Year in 2013 and finished a close second in the AP vote but missed all of last season after tearing an ACL during a workout in August. The Eagles linebacking play wasn't nearly as bad in 2014 as it was the year before, though adding Alonso would be a clear upgrade. The added room would surely allow them to pursue a corner to improve their secondary, particularly if Darrelle Revis becomes available.
A trade of this magnitude would obviously cause some shakeup in the lineups. C.J. Spiller has already indicated that his time with the Bills is over. As for who will be the primary back in the Eagles offense, that isn't immediately clear, though Chip Kelly's system is one where a lot of backs can thrive, even those less talented than Shady. Chris Polk would seem like the most likely candidate to assume (at least most of) McCoy's workload, unless a successor is taken in the draft.
Also worth noting that the Eagles and Bills will play each other in the 2015 season.