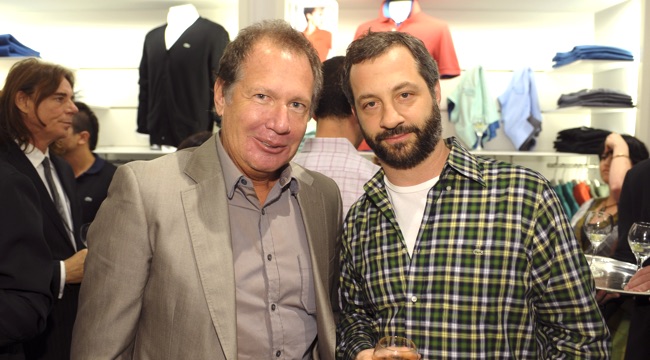 On Thursday afternoon, we brought you the crushing news that Garry Shandling passed away at age 66 after being rushed to the hospital with an unknown emergency. The venerable comedian paved the way for so many folks who make us laugh today, and though he kept a fairly private lifestyle of late, his absence was instantly felt. Of course, those who worked with Shandling and thought of him as a mentor are feeling especially stricken, but he touched generations of audience members as well. Comedians dig deep for laughs and touch us on unrealized levels. They embrace the beautiful and the ugly and wrap both up in carefully crafted gifts to us. Shandling was particularly fond of breaking the fourth wall, and so his connection felt somewhat real to TV viewers. He's already missed by so many people.
Esquire magazine is rerunning a 2015 interview with Judd Apatow, who spoke of what he learned while working in The Larry Sanders Show writer's room: "The more personal it is, the more universal it is." Apatow puts that sentiment to work in nearly every one of his projects, and he also spoke with The Wrap after learning of Shandling's death:
"Garry would see the ridiculousness of me being asked to sum up his life five minutes after being told of his passing. It is a perfect, ridiculous Larry Sanders moment. I can imagine how Hank would handle it but I just don't know how to sum up someone I loved so much who taught me everything I know and was always so kind to me. I am just too sad. Maybe tomorrow I will do better."
On Twitter, Kevin McDonald told a story about how Apatow offered to introduce him to Shandling, but the message was muddled, and McDonald accidentally turned down the opportunity to meet the man himself.
Dave Foley responded to McDonald with his own mini-tale.
Many more celebrities (several of them comedians) added their tributes to the mix as well. The collective sadness is palpable.