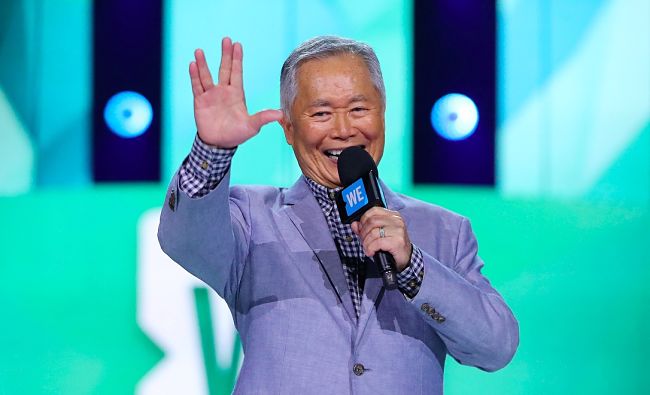 On Thursday afternoon, Donald Trump withdrew the United States from the Paris Agreement on climate change (it will go into effect on November 5, 2020, or the day after the next presidential election). The president's decision was roundly criticized by world leaders and business owners alike, including French President Emmanuel Macron ("Make Our Planet Great Again"), Canadian Prime Minister Justin Trudeau ("We are deeply disappointed that the United States federal government has decided to withdraw from the Paris agreement"), and Disney CEO Bob Iger ("As a matter of principle, I've resigned from the President's Council over the #ParisAgreement withdrawal").
Even (especially?) the Weather Channel trolled the heck out of Trump.
But the best own came from George Takei, who responded to the president's hypothetical question with a definitive answer. The Star Trek star tweeted, "Donald asks 'At what point does America get demeaned? At what point do they start laughing at us?' Literally, the moment you were elected." Oh my.
Takei previously appeared on Trump's The Celebrity Apprentice, where he lost to Arsenio Hall, but he's since become one of the president's most outspoken celebrity critics. "Well, I think every day of his tenure so far, and I think it's going to be abbreviated, has been a disaster — one chaos after another disaster," he said in April, while last month, he called Trump as "foolish and as uninformed and as ignorant as these trolls are." Do not mess with Sulu.
(Via Twitter)