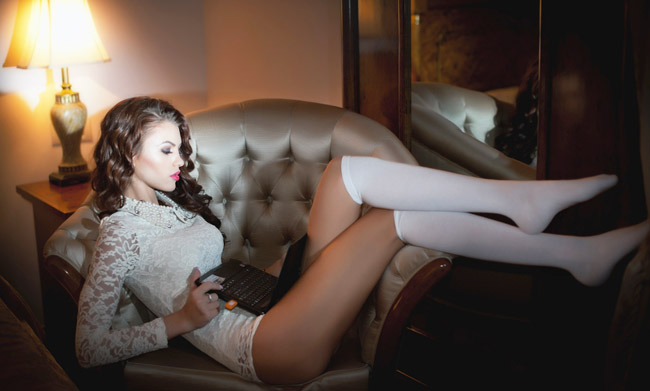 Watching adult films is commonly thought of to be more of a male-oriented pastime, but you'd be remiss to write off all of the ladies who also like to indulge. For this reason, women's online porn habits tend to be a subject surrounded in mystery and intrigue. For the past two years, online adult content peddlers Pornhub have launched studies into the searching/viewing habits among women, to discover which categories are most viewed by women, as well as how that compares to male viewing habits.
Pornhub's 2016 study, however, focuses on search terms by women by breaking it down on a global and national scale. The findings are — unsurprisingly, if you've read previous studies — that women in North America, South America, Australia, and much of Europe are gung-ho for lesbian porn, while Africa and Asia lean "Ebony" and "Hentai," respectively.
Meanwhile, Russia is all about that ass.
A closer look at Europe reveals that Germany and Turkey in particular prefer 18+ "teen" ladies in the Czech Republic, Serbia and Macedonia, go for tasteful "female friendly" and "mature" porn, while the women of Kazakhstan find that size does indeed matter.
Focusing on the United States in specific, because lesbian was of course the top category in each state, Pornhub instead focused on the top "relative" categories, as in "the ones that are viewed more in each state when compared to women elsewhere in the country."
If nothing else, that explains the per capita plastic surgeons on the left coast. For more stats and breakdowns by different global regions, visit Pornhub Insights.
(Via Pornhub)
Now Watch: Why Mia Khalifa Is America's Most Controversial Porn Star