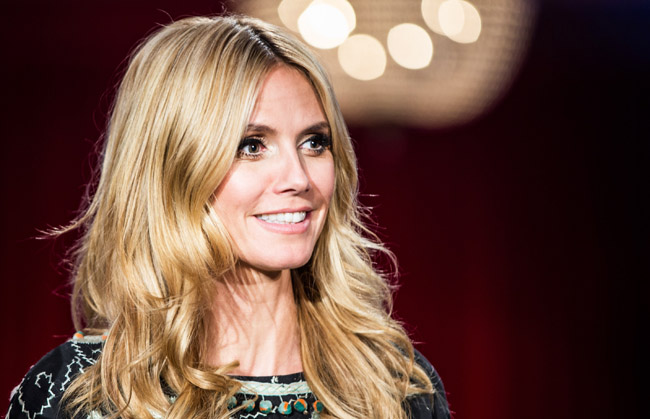 Presidential candidate and possible aspiring super-villain Donald Trump gave an interview with Maureen Dowd of the New York Times this past weekend, where he dropped this truth bomb about Heidi Klum, who he claims is not a "perfect 10" anymore. The way Dowd phrases it makes it sound like this isn't the first time Trump has made remarks about Heidi Klum's looks, but scouring his Twitter feed for evidence would likely prove to be a fruitless exercise that would probably just render me legally insane.
"How does he tone it down when he's proud of his outrageous persona, his fiery wee-hours Twitter arrows and campaign 'gusto,' and gratified by the way he can survive dissing John McCain and rating Heidi Klum when that would be a death knell for someone like Scott Walker?

'Sometimes I do go a little bit far,' he allowed, adding, after a moment: 'Heidi Klum. Sadly, she's no longer a 10.'"
NO LONGER A TEN. Did you hear that, Heidi Klum? You just got told by a guy who has an angry moon face and swirly poo of hair on the top of his head. Heidi Klum actually did hear that, though, and issued the perfect response to Trump's remarks:
She'll just have to settle for being a 9.99. But, hey, there's still work out there for 9.99's, I guess. Maybe she can still find work modeling for a Sears catalog or something.
(Via E! Online)