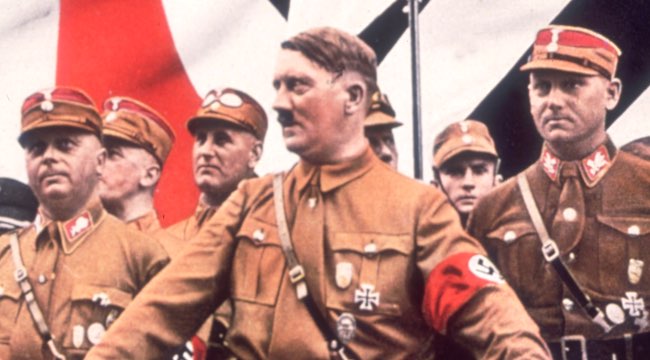 The pop culture realm is filled with conspiracy theories of famous people allegedly faking their own death. Andy Kaufman, Jim Morrison, and Elvis spring to mind. You may have also heard some murmurings about a certain dictator of Germany, and with Adolf Hitler being back on bookshelves, the time is ripe to reopen the book on his death.
Folks have already reexamined the one-testicle Hitler myth and torn apart the Fuhrer's autopsy reports, so the next step is a logical one (for those who don't trust the history books). The historical narrative has always told citizens that Hitler committed suicide at the end of WWII. End of story with no room to maneuver, right? Not so fast. One veteran CIA agent seeks to convince the world that Hitler faked his death and ended up in the Canary Islands (somewhere around Tenerife). Yes, Hitler may have found this paradise.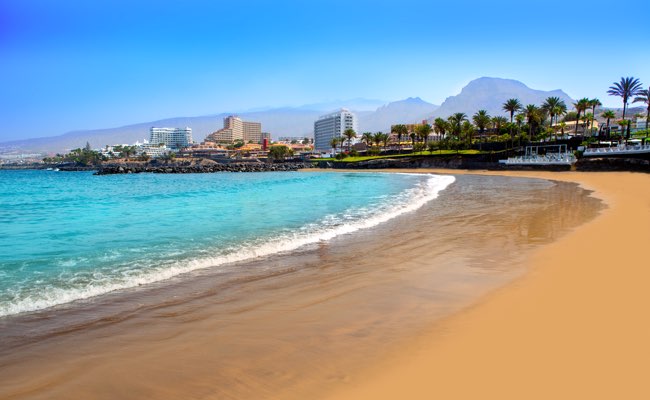 Ex-CIA operative Bob Baer claims to have examined over 700 pages of recently declassified documents, all of which point to Hitler's body not being found in the infamous bunker. Baer says he's "reexamining history" for clues that "the narrative the government gives us is a lie." One of Baer's sourced documents (which you can see at The Mirror) reads, "American Army officials in Germany have not located Hitler's body nor is there any reliable source that Hitler is dead."
Lest you worry that this report is confined to a British tabloid, the History Channel is currently hosting an eight-part series called Hunting Hitler, and the latest episode features an interview from ex-United Nations war crimes investigator John Cencich, who concluded, "The accepted truth that he committed suicide is ambiguous."
Of course, these experts also believe that Hitler only stopped by the Canary Islands for while to hang out with friends. Then he fled to Argentina on a U-Boat. Are we to believe that Hitler willingly left paradise? Now there's a conspiracy theory.
(Via The Mirror)