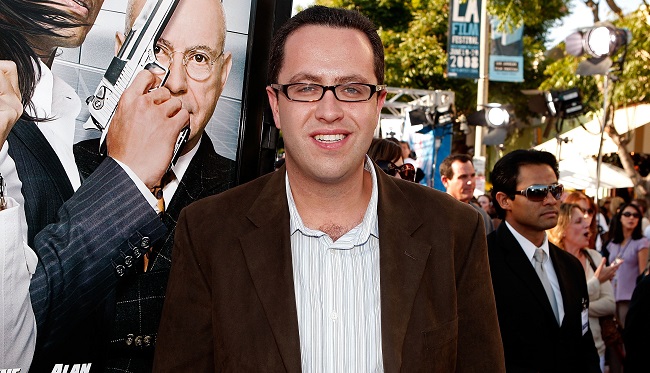 More than a month after the FBI raided his home on suspicion of child pornography, Jared Fogle will reportedly enter a guilty plea and accept a plea deal with the U.S. Attorney's office. At the beginning of July, the former spokesman for Subway was being investigated in connection to child pornography, and it was revealed that the director of Fogle's charitable organization, Russell Taylor, was not only in possession of child porn, but may have been producing it as well. That's when the police went to Jared's house and found enough kiddie porn to fill a ridiculously large pair of pants. Okay, maybe they didn't, but they did walk away with some materials that were not described to the press, but were brought to a forensic lab for investigation and Fogle was said to be cooperating with law enforcement.
Subway suspended their partnership with Fogle after that raid took place and that suspension is still in effect. Fogle was also cut out of Sharknado 3, which is clearly why we are all the losers in this terrible situation. But on top of the child porn allegations, Fogle also was revealed to have tried to pay a 16-year-old girl for sex. The U.S. Attorney's office will be holding a press conference on Wednesday to discuss "the deal and charges against Fogle."
Fogle's attorney had no comment and deferred to the U.S. Attorney's office for further information.
(via Fox 59)