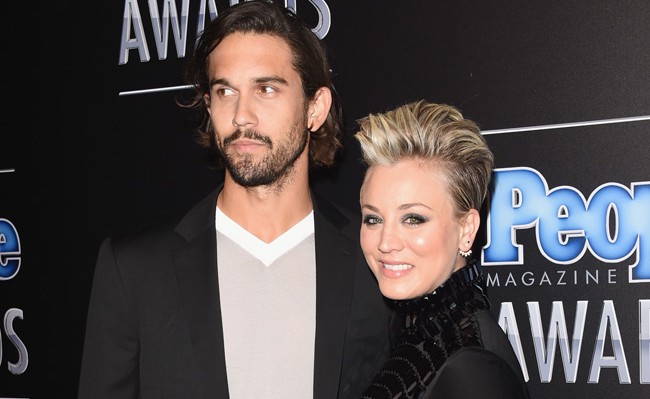 The summer of breakups continues to linger into the "Indian summer" of breakups as Kaley Cuoco and Ryan Sweeting announce that they will be divorcing after 21 months of marriage. The star of The Big Bang Theory and the tennis player had a whirlwind romance that culminated in an engagement after just three months of dating and a wedding three months after that, so now it's time for an equally hasty divorce!
Apparently, there were signs that something was amiss when Cuoco, who is very active on Instagram, suddenly wiped her account clean of any pictures that included her husband. So, this is clearly a sad situation behind the scenes.
Just a few days ago, Cuoco appeared on Bravo's Watch What Happens Live with Andy Cohen to talk about her fictional marriage on The Big Bang Theory. Her character, Penny, married Leonard, who is played by her ex-boyfriend Johnny Galecki, whom she dated for two years before they broke up. However, they stayed friends and Sweeting apparently had no problem with the two working together.
You might also recall that Cuoco had an extremely short PR-sponsored fling with Henry Cavill just as he was starring in Man of Steel. And yes, it's still weird that it happened and that it lasted a week and a half, and it was one of the biggest celebrity hookups of 2013. Love is strange, kids.
Source: Yahoo! News