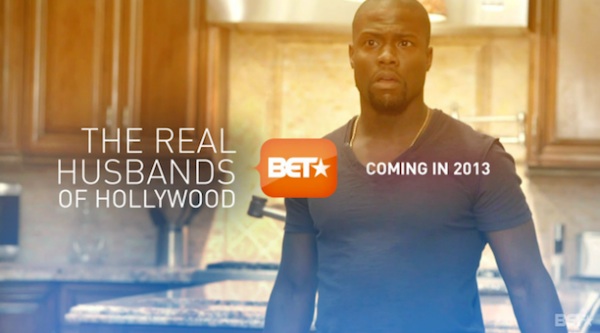 BET and Kevin Hart are going full steam ahead with "Real Husbands of Hollywood." The skits, which debuted during the 2011 BET Awards, were so well-received that Kev and the station decided to turn it into a series.
With a debut set for Spring 2013, BET has released a 30 second sneak peak of what to expect from the show which parodies all the other catty housewives crap that your wife/girlfriend forces you to watch with her. Along with Kevin, the show also stars the comical JB Smoove, Robin Thicke, Boris Kodjoe and more.
For every 100 things BET gets wrong, looks like they've finally got one right.