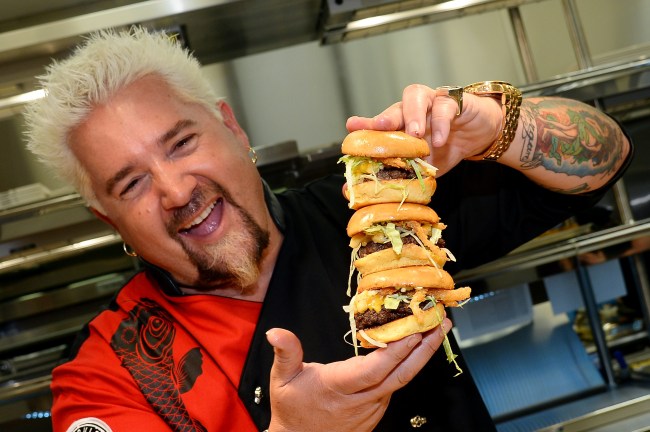 Every year since at least 2009, the Center for Science in the Public Interest, or CSPI, has released their list of the chain restaurant meals that will kill you the quickest. It's called the Xtreme Eating Awards, because there's nothing more XTREME than dying of a heart attack at 27 years old.
This year's "winners" include the usual suspects: Red Lobster, IHOP, other dining establishments that you only consider when Popeyes is closed. Here's the top 10, with calories counts:
9. The Cheesecake Factory: Warm Apple Crisp (1,740 calories)
8. IHOP: Chorizo Fiesta Omelette (1,990 calories)
7. Sonic: Pineapple Upside Down Master Blast (2,020 calories)
6. Uno Pizzeria & Grill: The "2 For $12 Pick & Choose" menu (2,300 calories)
5. The Cheesecake Factory: Louisiana Chicken Pasta (2,370 calories)
4. Outback Steakhouse: Herb Roasted Prime Rib (2,400 calories)
3. Dickey's Barbecue Pit: 3 Meat Plate (2,500 calories)
2. Steak 'n Shake: 7×7 Steakburger 'n Fries with fudge brownie milkshake (2,530 calories)
1. Red Lobster: Create Your Own Combination meal (2,710 calories)
The sodium amounts are NSFW.
Red Lobster's chart-topper allows future Fieris to combine Parrot Isle Jumbo Coconut Shrimp, Walt's Favorite Shrimp, and Shrimp Linguine Alfredo with sides, including a cheddar biscuit, and a 890-calorie margarita. Those on a diet can substitute the Alfredo with staying in the car.
(Via: Business Insider)