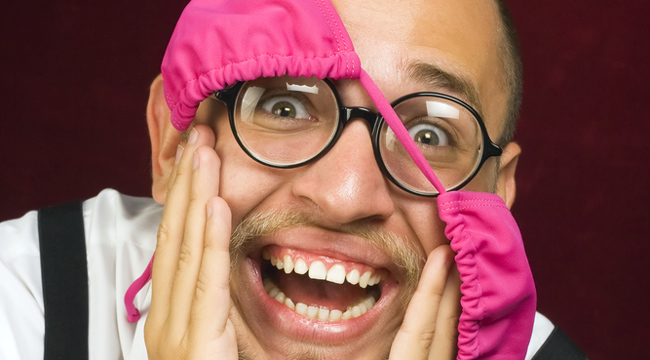 A Malaysian man who may have earned the label of world's most prolific underwear thief has finally been caught. Residents of two 45-floor condominium buildings in George Town had been experiencing a rash of undergarment thefts over the past year, as many as three incidents a day.
After management was unable to find the pervy thief using CCTV cameras, condo committee members took it upon themselves to set up a trap… a red bra hanging near one of the communal kitchens. The 32-year-old suspect was unable to help himself and took the bra back to his home on one of the lower levels of the condo. Security followed, and what they found was creepy in the extreme. Via the Straits Times:
[The] culprit's room was full of bras, panties, petticoats and camisoles. Police also found items that were likely to be used in "fishing" for undergarments – broomstick handles, extendable poles and wire clothes hangers reshaped into hooks.

"His belongings were in paper boxes and he kept the stolen undergarments in his wardrobe. It was scary when I saw them. He had folded them all so neatly. Even the hooks and eyelets of all the bras were properly clasped," the manager said, adding that police had arrested the man.
Building management recovered more than 1,000 articles of underwear, which are now available for retrieval in their office. Shockingly, not many people are too eager to claim their stolen items back.