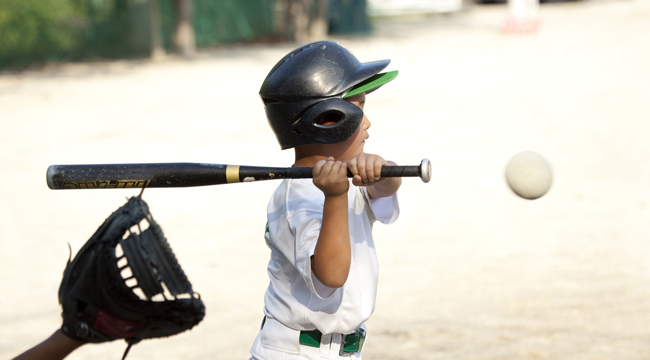 A New Jersey woman experienced a very bad trip involving — in this order — a wrecked car, nudity, and a soccer game. Police say Abigail Ralph crashed her car last Friday night. The accident injured Abigail's female passenger after the car flipped and landed in an embankment. Abigail was reportedly under the influence of LSD when she took off like a shot after the crash. She ripped off her clothes and ran through a field before finding herself naked in the middle of a live-action softball game. Not just any softball game, but a game for a Christian youth group:
Cops say a New Jersey woman flipped her car in California over the weekend while admittedly high on LSD injuring one her passengers, police reports say.

Abigail Ralph, 26, was found shortly after the crash running naked through a nearby field "in a state of hysteria," police told The Union, where a Christian youth group was playing softball.

According to the report, Ralph was driving on a rural road, about an hour outside of Sacramento, around 6 p.m. Friday when she lost control of the Toyota Tacoma she was driving and flipped the pickup into an embankment.

Ralph, who told police she was a New Jersey resident, was charged with a felony DUI among other charges and is being held in Nevada County on $75,000 bond, according to police.
During her LSD-induced frenzy, Ralph "experienc[ed] rapid emotional shifts to the extreme … She was very nice and almost loving one moment, and then almost completely violent the next." Bystanders convinced Ralph to wear some clothes, then officers cuffed her after assessing many injuries, including a concussion. Ralph was so out of it, "she wasn't even aware she was in a collision." The only thing Ralph knew for sure was "she was from New Jersey."
Ralph has been charged with a felony DUI and driving without a valid CA license. She's still in jail, pending a $75,000 bond.
Here's Ralph's mugshot, courtesy of Nevada County Sheriff's Department.
(Source: The Union)