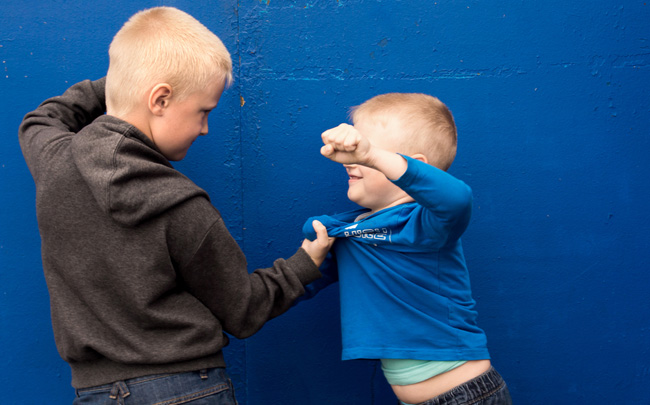 Parents are outraged after employees at a Cranford, N.J. were caught allegedly running a Fight Club-style fighting ring using children 4 to 6 years of age. Two employees of the Lightbridge Academy, 22-year-old Erica Kenny and 28-year-old Chanese White, were fired from their jobs and charged with fourth-degree child abuse and third-degree endangering the welfare of a child after videos that they had posted of their activities surfaced on Snapchat.
Prosecutors described the footage in the videos as both "group melees and one-on-one battles," although it should be noted that no children were actually harmed in the making of the videos.
"Approximately a dozen boys and girls at the day care center can be seen in the video clips shoving each other to the ground and attempting to strike each other," prosecutors said.

"In the video clips, Kenny can be heard referencing the activity as 'Fight Club' — quoting from the book and movie of the same name in encouraging the children to engage each other physically," according to prosecutors.
It seems like every few years, one these Toddler Fight Clubs breaks out, like the one in Delaware back in 2012, or the one in Fayetteville, Ark. in 2010. I don't know what it is, but something about the dystopian setting and nihilistic attitude of Fight Club just makes people want to be like, "Yeah, that, but with children."
(Via New York Post)