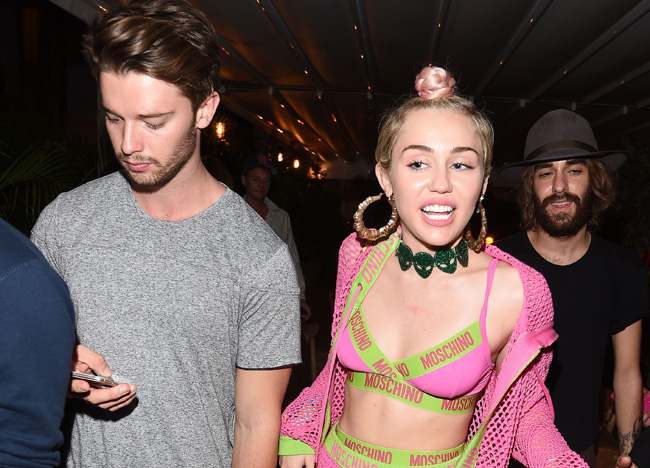 Patrick Schwarzenegger's parents (Arnold Schwarzenegger and Maria Shriver) are supposedly threatening to take away his $40 million trust fund — money he's set to receive in four years when he turns twenty-five — if he doesn't end things with Miley Cyrus. On one hand, this is totally just conjecture based on the reliability of unknown sources. On the other hand, here is a random screen shot of recent stories we've done about Miley Cyrus:
Kid's got Kennedy blood, yo. According to Christian Today:
Both parents are apparently convinced that the pop star is a bad influence on their son. But despite their threats, Patrick apparently claimed that he would rather be with Miley than have the money.

This news comes after the young couple was photographed reunited after the holidays, having a meal with Patrick's parents in Hyannis Port Massachusetts. Sources claim that despite appearances, inviting Cyrus over to join the family's festivities exasperated the family so much so that Shriver is going to extreme lengths to end the relationship—hence the threats of cutting Patrick off financially.
On a related note, here is a scientifically accurate depiction of Patrick Schwarzenegger four years from now: