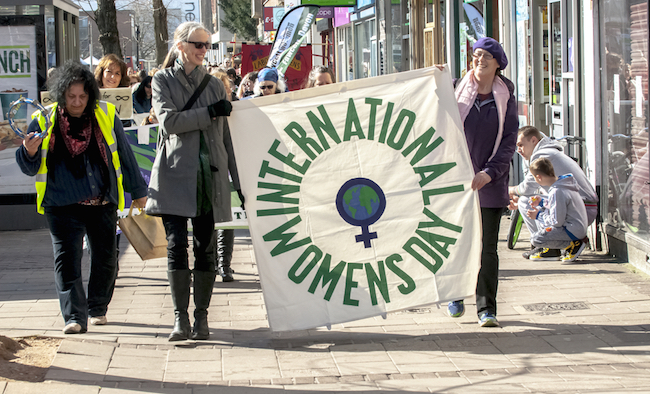 Ahh, there's nothing like some delicious misogyny and ignorance to counteract the greatness that is International Women's Day. The one day of the year the world unifies and agrees that women need to be celebrated and appreciated for being and continuing to be amazing in the face of racism, sexism, abuse, and disrespect. I mean, I can go on all day here.
While #InternationalWomensDay trends high on Twitter, "She A Hoe" is currently moving up the ranks because people suck. Thousands of asinine tweets about how women are promiscuous for silly things like using a dog filter on social media or eating freakin' IHOP pancakes are filling up timelines and spreading fast. Because who doesn't love stereotypes about women, right?
Thankfully, there are some who understand tweets from the He Man Woman Haters Club are about as stupid as can be, and decided to play ball with tweets of their own.
https://twitter.com/kingrizzyiv_/status/707245042776166400
International Women's Day was created to recognize women's past and present achievements and accomplishments. Despite how far we've come, the day is still very much needed because young girls need to know that even though some of us "break the internet," there's no reason you should accept anyone putting that kind of label on you. Besides, we're far deeper than just what's captured in our phones.