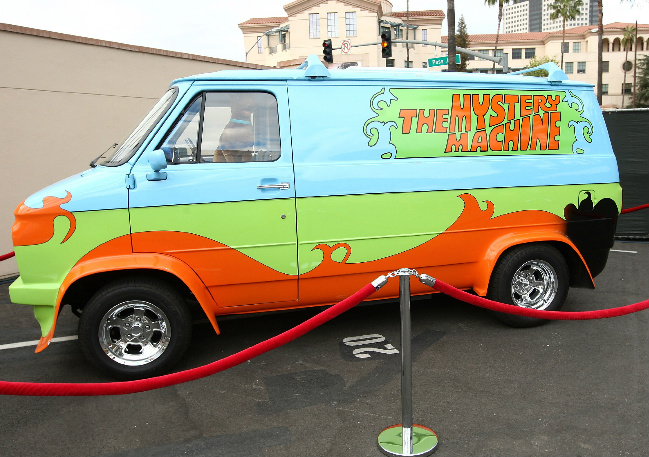 Who among us hasn't been over excited about a particularly good Halloween display? It's easy to get a little out of control when confronted with life size displays of movie or TV props, especially when it is something as connected to the joys of childhood as The Scooby Gang's trusty Mystery Machine. Of course, sometimes excitement can get out of control which is exactly what happened to South Carolina man Justin Keneston when he was arrested for public intoxication and felony indecent exposure after exposing himself on top of the legendary van. According to a report by The Smoking Gun, eye witnesses said Keneston:
"jumped onto a Scooby Doo van that was in the middle of the park" and "proceeded to pull down his pants and expose his rear end."
Not only did Keneston bare a little too much skin while drunk in broad daylight, but there were also tons of kids around the park who saw the entire thing. It's reasonable to assume that crowd won't be ready to watch the new Scooby Doo movie for a while. There are so many other ways to appreciate classic cartoons! What about creating a real life Blues Clues puzzle to solve? Or going on a faux-treasure hunt Dora the Explorer style. Or even seeing how fast a roadrunner can go when being chased by a coyote? Next time you're a little bored in Myrtle Beach, Mr. Keneston, pick one of those activities instead (maybe not the coyote one). They're all much better uses of someone's time than getting drunk and mooning a crowd of innocent children in a public park.
(via The Smoking Gun)