The 29th annual World's Ugliest Dog Contest is in the books and Martha, a 125-pound Neapolitan Mastiff that looks like she's melting has walked away with the crown. The California-based contest judges these good dogs on first impressions, "unusual attributes," personality, and the audience's reaction to their lovable hideousness, and have been spot-on in their judging for nearly three decades. Martha joins powerhouses Peanut (with his unforgettable grimace) and dog/platypus hybrid Walle as some of the most beloved in recent years.
Below, we have collected pictures of the glorious victor and her winning celebration. Look at her. Just look at her. She is probably really happy, we just can't tell. According to her owner, Martha didn't really take in her important win, she just wanted to rest and immediately laid down next to her trophy as you can see by the exciting celebration photos below.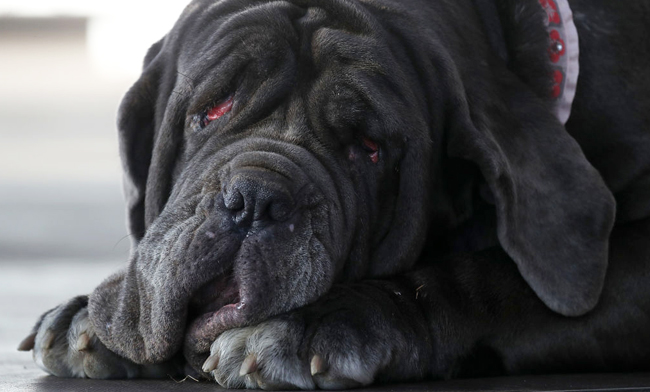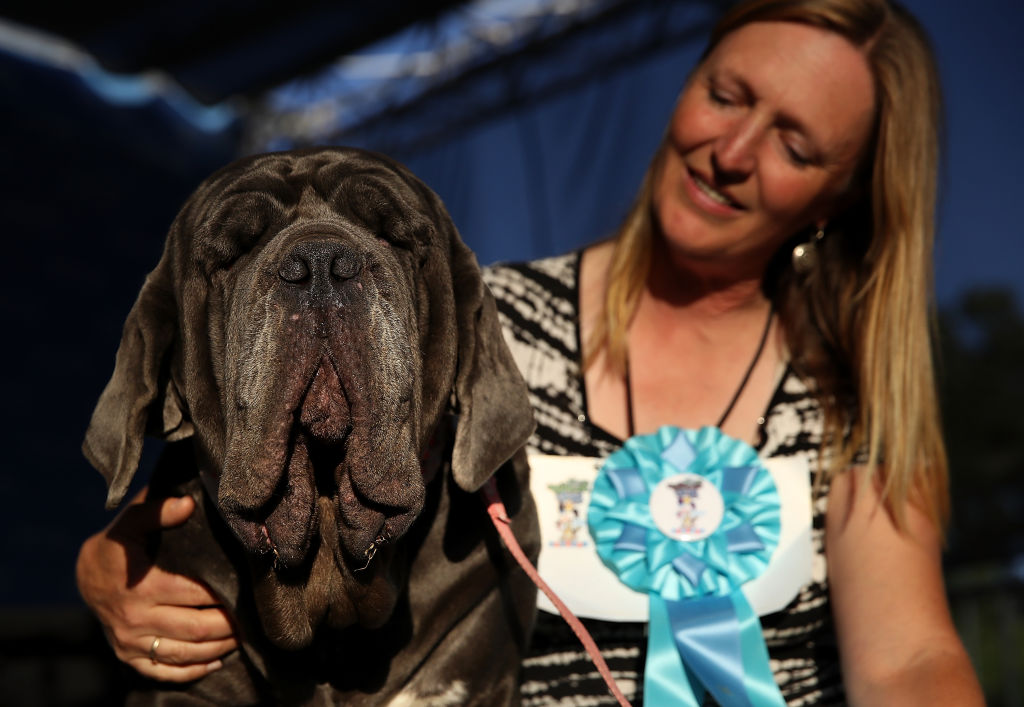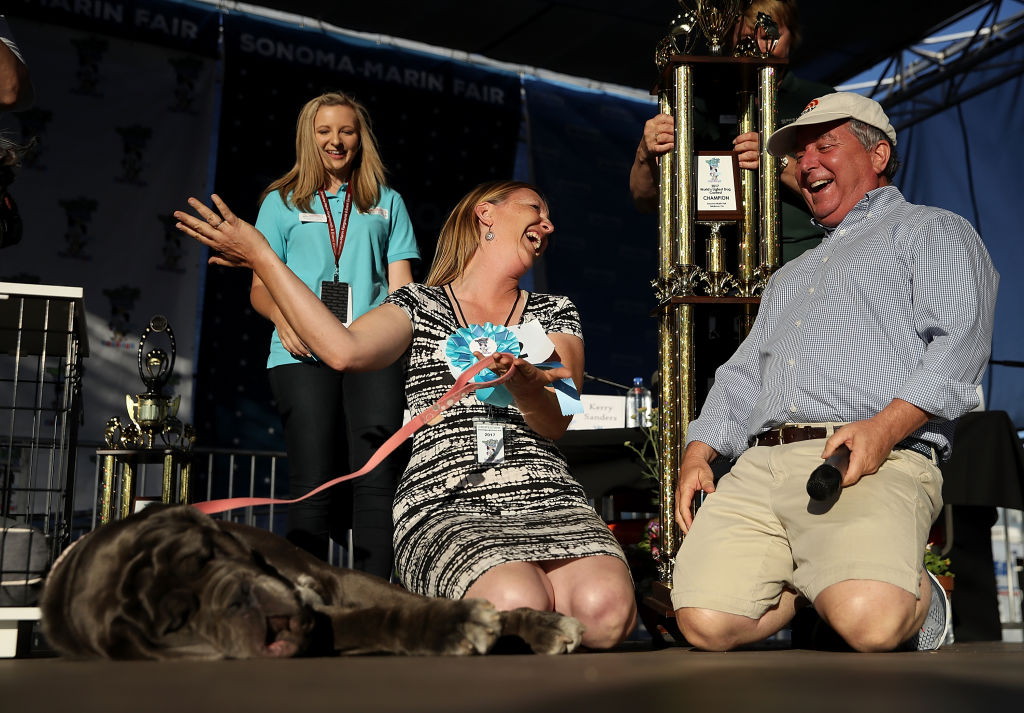 The flaps are incredible! Championship-level, even.
Of course, people immediately fell in love with Martha:
The other finalists were equally charming and ugly. Some contestants, like Icky (pictured below), are returning from years previous. She joins Martha as an ugly dog that was given a second chance by a loving family who decided to adopt. Ugly dogs deserve homes and trophies too.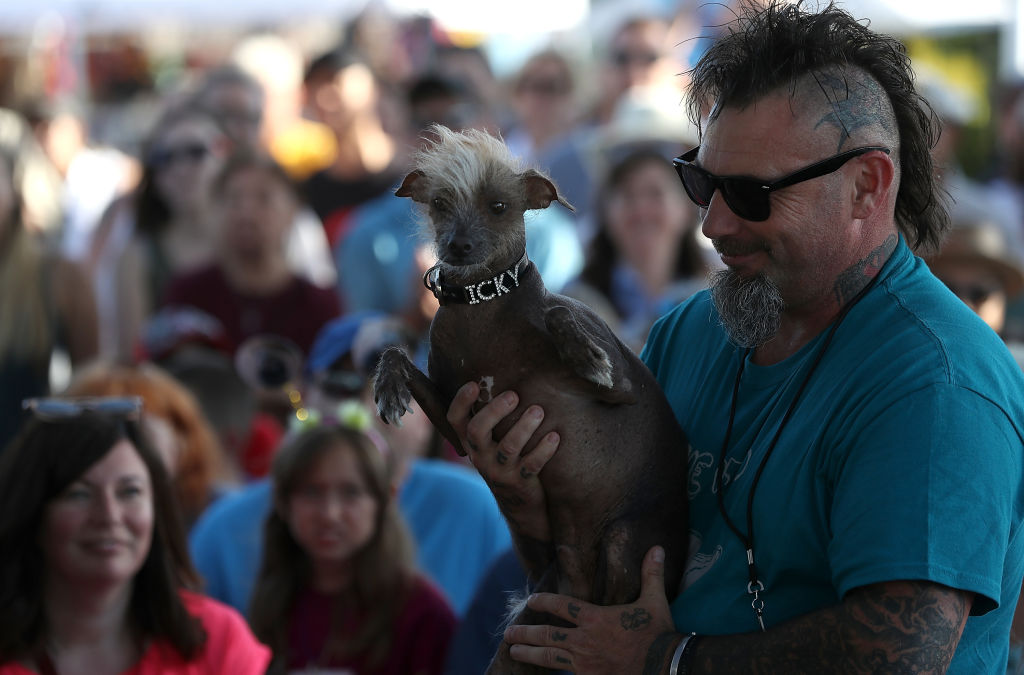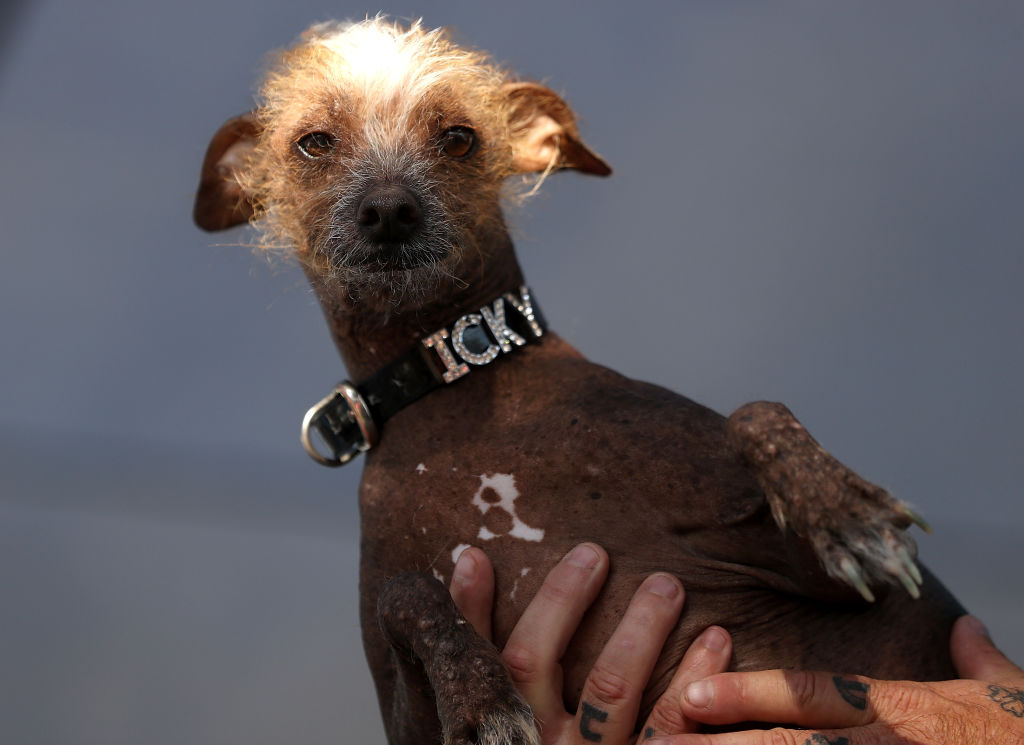 Congrats, Martha!
(Via NBC)