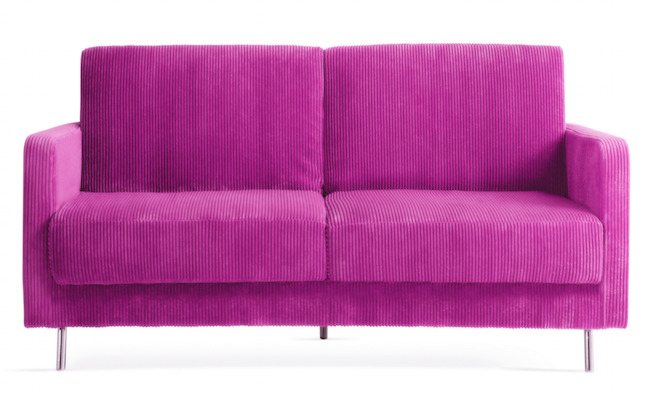 Sometimes you're hit with the sinking realization that your life is missing something. Your career's on track, your love life's fine, and your apartment is sick as hell. But there's just something off. Could it be that your life has a gaping hole where a vagina couch should fit? If so, there's a solution. Exactly one vagina couch is available on Craigslist. And it's in Portland. Of course.
The couch is one-of-a-kind and worth literally millions of dollars. Fortunately for you, however, the seller, Michelle, needs it go to a good home pronto. That's why she's only asking $600 for it, which is a steal so enormous that I have lost the ability to even just at the thought of it.
Here's how the couch is described on Craigslist:
For Sale – beautiful pink "vagina couch" that I made in art school and no longer have space for. The couch is large: measures 5′ 3″ long, 3′ 3″ wide at the middle, and stands 2′ 3″ tall (and is heavy like a couch). The pics are from my portfolio and are several years old; as a result, the couch has some scuffmarks and stains, but otherwise is in excellent shape. A professional upholsterer helped me build the couch, so it is also functional and durable as a piece of furniture. You haul. I am asking for $600 and a loving home!
And here are some pictures of the only piece of furniture you'll ever need to buy again.
Don't worry, if your parents ask exactly what a vagina couch is doing in your living room (and you can't be honest), you can always tell them it's an empty hot dog bun or a realistic interpretation of an alien artifact found on Mars. Or, you could just proudly tell them it's a vagina couch, because what's cooler than that?
(Via Craigslist)