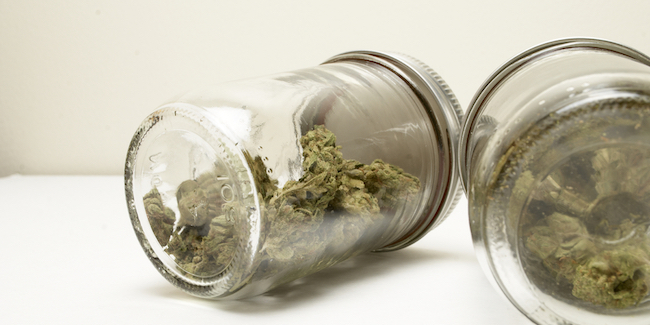 It was always inevitable that marijuana would start becoming a bougie status symbol, and the arrival of Potbox, a premium weed subscription service is proof of that.
Like those makeup box services or a wine and cheese of the month club. Potbox will ship a box of their really dank product to you every month if you have a medical marijuana card.
Does this appeal to you?
For $149, Potbox will ship a total of 10 grams of premium cannabis. Each box contains two jars containing four grams apiece of different strains and two pre-rolled joints. The box also contains information about the source of the cannabis and lab results showing the precise levels of THC and other chemicals. This level of transparency is another way they plan on setting Potbox apart from the inevitable flood of competitors.
In other words, you can struggle to finish 10 grams of sustainable, organic and [insert other buzzword here] weed just like you struggle to cook all of those turnips that arrive in your CSA box.
(Via Fast Company)