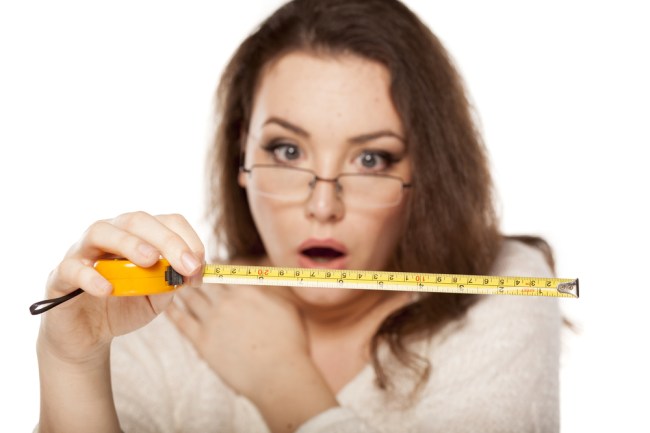 In what sounds like the plot of a direct-to-DVD National Lampoon movie, a woman has accused another woman of having sex with her while pretending to be an Asian man.
Y'know, that old chestnut.
Back in 2011, Gayle Newland allegedly sent a female acquaintance of hers a Facebook friend request posing as "Kye Fortune." They struck up a friendship, but "he" couldn't meet with Gayle because "he" had been involved in a car accident AND doctors found a brain tumor. But they eventually talked on the phone, with the victim describing Fortune's voice as being "high-pitched."
This is when things got weird(er).
Eventually, the complainant and Fortune decided to meet in person at a Chester hotel, the jury heard. The woman told police that Fortune asked her to wear a blindfold because he was "anxious about the way he looked" and "could not walk properly" due to nerve and muscle damage. She said he was in the bathroom when she entered the hotel room.

The complainant said she put on the blindfold, a sleeping mask, and a scarf, before a "shaking" Fortune came in and said he had signed himself out of a private hospital in Manchester. She claims they then had sex before Fortune said he had to return. (Via International Business Times)
That wasn't their only encounter. They had sex at least one other time, during which the victim "grabbed for the back of his head and my hand got caught on something. It did not feel right." She told the police, "I [sat] on the bed, he was standing up. Something in my mind said 'pull it [the blindfold] off, pull it off.' I just pulled it off. Gayle was just standing there." Gayle's response: "It's not what you think." Pretty sure it's exactly what she thought: "Kye Fortune" was actually Gayle Newland wearing a prosthetic penis so she could have sex with her friend, starring Jason Biggs.
Prosecutors say that the woman did not consent to having sex with Newland and that she was therefore the victim of a sexual offense. But the accused says the victim knew she was a woman and that the pair were carrying out sexual fantasies. (Via International Business Times)
The trial is ongoing.
(Via the Guardian)