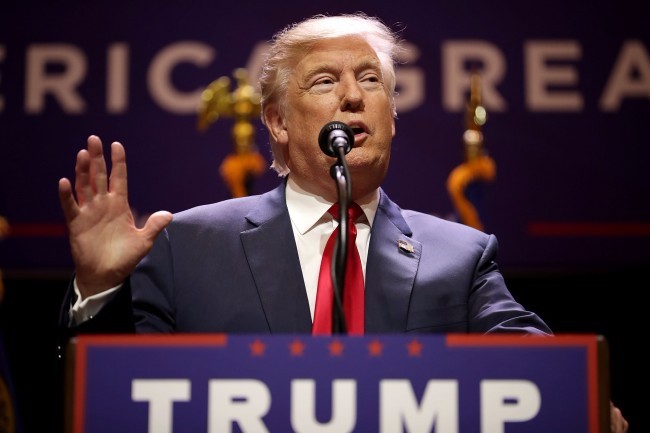 Donald Trump isn't running your average political campaign. The real estate tycoon-turned-reality TV star-turned-Republican nominee for president has come under fire this year for his alleged failure to pay contractors and other employees in his real estate ventures. Now, it appears Trump's habits may have drifted into the political realm.
But back in May, when the Trump campaign hired seasoned pollster Tony Fabrizio, it seemed that The Donald was finally getting ready to run a legitimate operation. Instead, according to The Washington Post, the Trump campaign "is disputing nearly $767,000 that Fabrizio's firm says it is still owed for polling." Jason Miller, the campaign's senior communications advisor, told the Post that the dispute was "an administrative issue that we're resolving internally." Fabrizio did not return the publication's request for comment.
Fabrizio was hired at the behest of former Trump campaign chairman Paul Manafort. When Manafort was dismissed from the campaign in August and was replaced by Breitbart executive chairman Stephen Bannon and pollster Kellyanne Conway, Fabrizio's role in the campaign was put into jeopardy. There were also reports that Fabrizio had butted heads with Trump's son-in-law, Jared Kushner.
In September, the Trump campaign made its first payment to Fabrizio's firm in the amount of $624,000. However and according to the Post, "Trump's finance reports show that the campaign owes the firm an additional $55,300 on top of the $766,756.67 in debt that it is contesting."
It's still unclear why exactly Fabrizio didn't live up to Trump's expectations.
(Via The Washington Post)