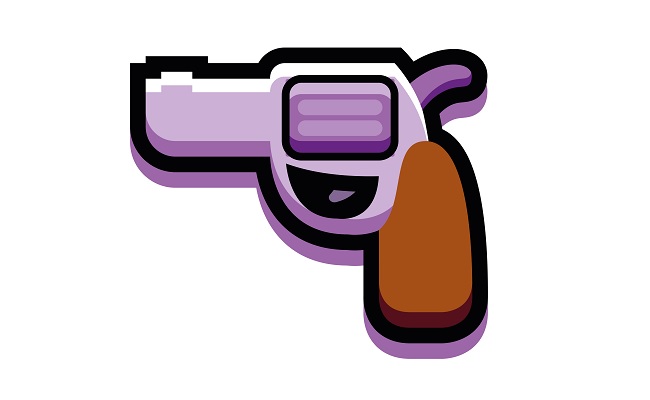 Almost nine months after Apple stirred the pro-gun rights hornet's nest by replacing its gun emoji with a water pistol, Google and many other major tech companies are doing the same. According to The Verge, the Emojipedia blog confirmed on Tuesday that the Silicon Valley giant would be doing away with the gun emoji currently available in its social media-driven devices and programs and replace it with a brightly colored water pistol emoji. Facebook also told Emojipedia that "a toy squirt gun will now be replacing the gun emoji design on [its] platforms."
The Verges notes that WhatsApp and Samsung have also abandoned the gun emoji in favor of water or toy pistol-like variants. Two weeks ago, TechCrunch reported that Twitter was also following Apple's example and doing the same. Even so, there remains one tech company who has yet to abandon the gun emoji, let alone comment on the matter — Microsoft. Per The Verge:
Ironically, Microsoft initially displayed the gun emoji as a toy, but changed it to a revolver in 2016 as part of its emoji redesign project. With Google's (and Facebook's) latest move, Microsoft's gun emoji puts it at philosophical odds with the other giant tech companies based in the U.S. where gun violence is a major concern.
Despite Microsoft's apparent tardiness, however, it seems the complete disuse of the gun emoji is imminent. What this means for the character's appearance in the sequel to the Razzie Award-winning The Emoji Movie remains to be seen. If there's even going to be a sequel, that is. (I don't know. I've never seen it.)
(Via The Verge and TechCrunch)