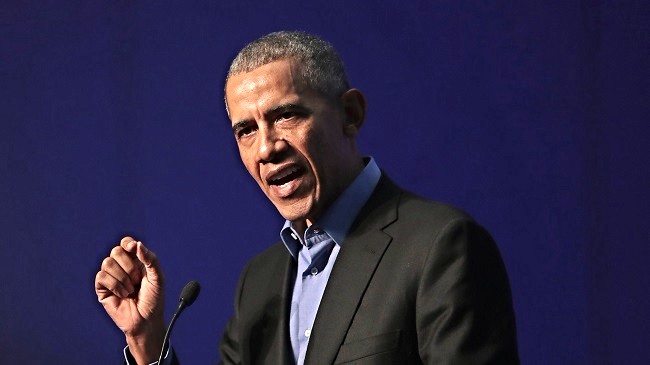 In early January, President Obama hit the ground running for his last year in office. He's taken a number of bold executive actions, including a new gun-control plan and a veto on the Affordable Health Care Act repeal. Now, Obama turns his attention to Guantanamo Bay, which he's been working to shutter since 2009. At that point, he did issue an executive order to review and close the facility, but here we are in 2016. Politics slow down everything.
Speaking to Congress from the White House, Obama says he'll drop his plan Tuesday. He mentions his inheritance of the detainee facility, but he pays lip service to George W. Bush's and John McCain's mutual desires for a closing. Obama blames partisanship for the facility's continued existence — to house fewer than 100 detainees — and he insists that Guantanamo is a "stain on our broader record" of human rights. Further, Obama believes the facility isn't deterring terrorism, for terrorists are using the facility to further their own propaganda. Plus, Guantanamo is a drain on military resources, so it's counterproductive to national security. During his speech, Obama listed his plan's four major elements:
Continue to securely transfer detainees to other countries that were already approved for transfer;
Accelerate the period reviews of remaining detainees to determine whether their continued detainees is necessary;
Continue to use all legal tools to deal with the remaining detainees still held under lawful detention;
Work with Congress to find a secure area to place remaining detainees (those that pose a continued and significant threat to the United States).
Once again (as with all of Obama's major moves this year), Obama stressed that some congressional action would be required to fully execute his plan. He urged Congress to stop falling into political reasons to not close the facility. Obama realizes that many U.S. citizens feel safer knowing detainees are far away, but he points out how Article III courts have been effective in weakening terrorism (as with the Boston marathon bombing). He'd like these federal courts to be the default mechanism for prosecuting terrorists (and to place them in maximum-security prisons rather than a facility).
Obama spoke of the importance of "closing a chapter in our history" and taking knowledge from post-9/11 lessons. Since money talks, he mentioned the $85 million per year in taxpayer dollars that will be saved by shutting down Guantanamo Bay. In summary, Obama says the facility will be closed because it's not working, it's at odds with U.S. values, and it's wasting a ton of money. Congress will receive the plan today, and Obama expects results.
(Via The White House)