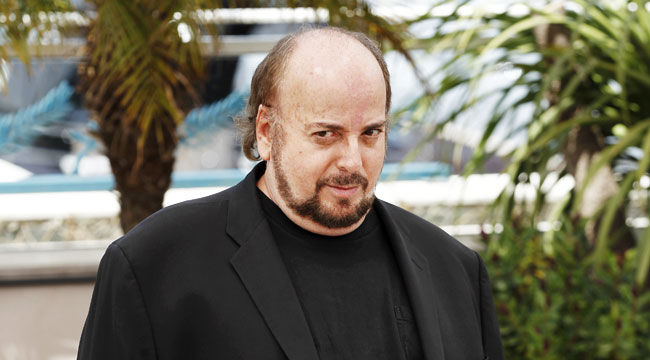 Weeks after a wave of sexual harassment allegations against producer Harvey Weinstein began, actresses are still coming forward while male Hollywood powerhouses are attempting to make amends for what they knew. Now, a major development has occurred regarding another man in power in Hollywood. That is, the LA Times reports that over 30 women have come forward with sexual harassment accusations against James Toback, director of a dozen films including The Pick-Up Artist and screenwriter of many more, including both versions of The Gambler.
The LA Times interviewed 38 Toback accusers, and 31 spoke on the record with several of them identified by name. All of them offer startlingly similar accounts — spanning decades — that generally involved Toback approaching women on the street and offering "auditions" that consisted of luring them to a hotel room, his apartment, a movie trailer, or even Central Park. Then he'd allegedly masturbate in front of them or grind against their bodies and ejaculate in his pants. One woman referred to Toback's notorious tactics as being "Toback-ed," a term that is described as disturbingly common. Here's one actress' recollection how Toback's "process" allegedly happened:
"The way he presented it, it was like, 'This is how things are done,'" actress Adrienne LaValley said of a 2008 hotel room encounter that ended with Toback trying to rub his crotch against her leg. When she recoiled, he stood up and ejaculated in his pants. "I felt like a prostitute, an utter disappointment to myself, my parents, my friends. And I deserved not to tell anyone."
Some women stayed anonymous — citing safety concerns and fears of retaliation — while revealing their own accounts:
One woman who asked to remain anonymous said she still feared for her safety 23 years after Toback humped her leg in his office until he ejaculated in his pants. Others interviewed for this story requested anonymity as well, fearing retaliation. One woman recounted the time when she met Toback at his New York home and he wouldn't let her leave until she grabbed his nipples and looked into his eyes while he masturbated.

Another well-known actress had a similar experience in 2000 at a Los Angeles hotel during what she thought was to be an audition. As with so many other women, Toback told her he felt a connection with her but that she needed to display the sexual confidence the role required. She needed to remove her clothes. "I am really uncomfortable," she replied. "That's the whole point of this exercise," she says Toback told her.
Toback, who is now 72 years old, denied all accusations against him while responding to the LA Times. He stated that he doesn't remember meeting some of the women, and he also claimed that he's had a heart condition for 22 years that would have made it "biologically impossible" for him "to engage in the behavior described" by his accusers.
(Via LA Times)