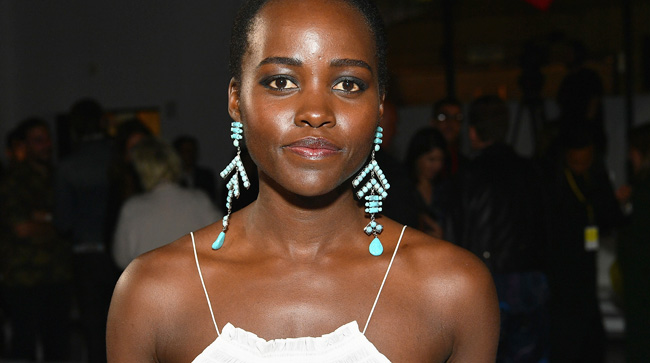 According to TMZ, Harvey Weinstein has apparently completed a 1-week outpatient program in Arizona, but will still stay in the state for more treatment "because he doesn't want excessive distractions and wants to continue working with his doctors." This initial program ends on Saturday, but it is not the only reason why the disgraced film mogul is in the headlines this weekend.
Despite keeping relatively quiet and releasing blanket denials of the accusations laid out against him over the past weeks, Weinstein has not come out specifically to refute any of the specific allegations until now. A statement by Weinstein released through his representative directly addresses the claims made in Lupita Nyong'o's revealing essay from the New York Times:
"Mr. Weinstein has a different recollection of the events, but believes Lupita is a brilliant actress and a major force for the industry. Last year, she sent a personal invitation to Mr. Weinstein to see her in her Broadway show Eclipsed."
According to Entertainment Weekly, a representative for the actress said she has "no further comment" on the situation, but it does raise questions — especially with those online — about why Weinstein would single her out from the dozens of other women who have spoke out about his alleged behavior with them in the past, particularly the more serious allegations.
While the TMZ report indicates that Weinstein is "fully engaged" in his treatment and is taking it seriously, this type of statement seems to have many thinking the opposite.
(Via Entertainment Weekly / Deadline / TMZ)