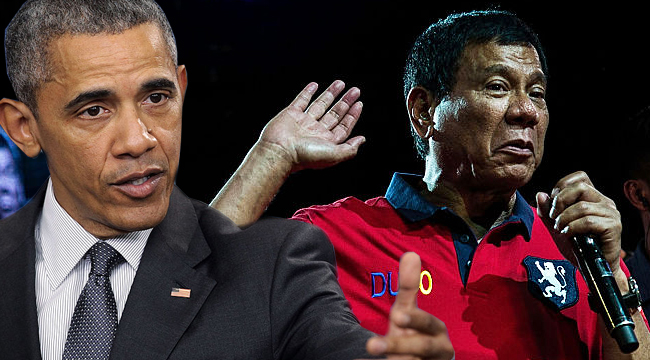 The White House has cancelled a meeting between President Obama and Philippines President Rodrigo Duterte set for Tuesday in Laos. The two were scheduled a sit-down during a summit of Southeast Asian Nations when President Duterte, speaking to reporters on Monday, directed an expletive at Mr. Obama.
"I do not have any master except the Filipino people, nobody but nobody," he said, anticipating Mr. Obama's plans to press him on his controversial policies concerning widespread, extra-judicial killings of drug dealers. Then, after demanding Obama "be respectful" and "not just throw questions," he lashed out with a Tagalong word that translates to "son of a b*tch." "I will swear at you in that forum," he added.
The Philippines leader has initiated an aggressive crackdown on both drug dealers and users after promising swift reform during his campaign. A top police official estimates that approximately 1,800 citizens have been killed in the country's war on drugs in the seven months since President Duterte was elected in May. Controversial remarks are no anomaly for Duterte — in the past, he's mocked an Australian rape victim and berated Pope Francis for causing massive traffic jams in Manila.
President Obama seems to be taking the profanity in stride. "Clearly, he's a colorful guy," he said on Monday. "I always want to make sure if I'm having a meeting that it's productive." His trip to Laos will mark the first time a U.S. president has visited the country.
(Via The New York Times)