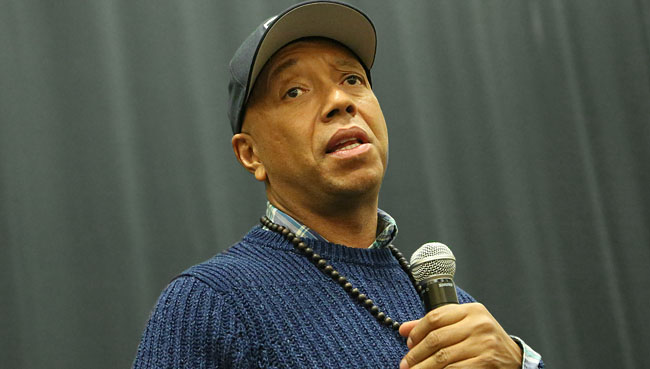 The NYPD has opened a preliminary investigation into the allegations of sexual misconduct against Def Jam founder Russell Simmons. At least five women have accused the hip-hop pioneer of sexual misconduct, with three alleging they were raped by Simmons. He has denied all of the allegations against him up to this point, maintaining his innocence through a series of statements and public social media posts.
The Los Angeles Times reports that a source at the NYPD confirmed that detectives are in the preliminary stages of reaching out to the alleged victims, noting that they were made aware of the crimes through the media and expect more to come forward:
Sherri Hines, who went by the name Sheri Sher when she was in the all-female hip-hop group Mercedes Ladies, told The Times on Thursday that she was contacted by the NYPD earlier in the day. She says Simmons raped her in his New York office around 1983.

Simmons' attorney, Brad Rose, said late Thursday that his client "fully supports and will cooperate with the police inquiry and is confident of a swift resolution."
Meanwhile, Simmons has taken another step in his own defense by undergoing a polygraph test. The test was reportedly conducted by "a national leader in the field of polygraphing" and focused on the allegations made by model Keri Claussen Khalighi according to TMZ:
According to Simmons' attorneys, Michael Sterling and E. Carlos Tanner, Simmons passed with flying colors, and plans to repeat the test for allegations made by 4 other women. They say Russell will release all the results once he's completed the tests.
Simmons started the #NotMe movement earlier on Thursday, saying his "intention is not to diminish the #MeToo movement in anyway" and that he wants to hold his "accusers accountable." Khalighi was named in the initial posting in reference to the "original sin," with Simmons claiming he will tackle the allegations made by screenwriter Jenny Lumet on Friday.