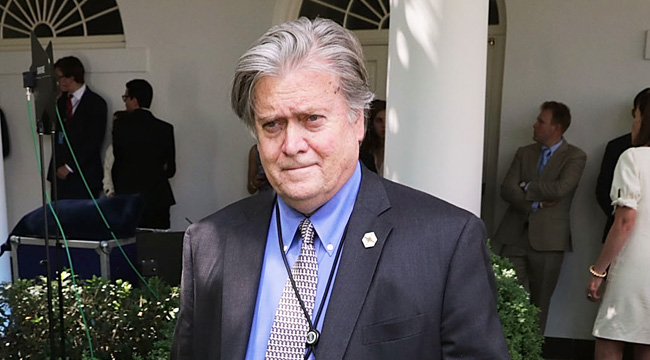 During the 2016 Republican primaries, in one of many failed efforts to get Donald Trump to release his tax returns, Sen. Ted Cruz (R-TX) floated the idea that Trump's connection to mafia figures (and not the often-claimed audit) was the real reason for Trump not making his taxes public. According to newly found documents, Steve Bannon was behind that talking point prior to his time as a Trump ally.
First reported in the New York Times last week, the Government Accountability Institute, a group co-founded by Bannon in 2012, was behind a piece of opposition research that alleged that Trump had ties to mobsters. The documents "described years of alleged business connections between Trump companies and organized crime figures, allegations that have circulated among Trump detractors for years."
Further, the Government Accountability Institute (GAI) is (or at least was during the 2016 election) backed by the Mercer family, one of Trump's largest benefactors. When the document was produced during the early stages of the primary, the Mercers were supporting Ted Cruz's bid for the Republican nomination. A source told CNN that neither Bannon nor the Mercers were following the day-to-day operations of the GAI, but that the group had marching orders to do research on candidates and pass along various pieces of information to news organizations. Most interestingly, CNN describes receiving the document from "a GOP operative."
It's not clear whether Trump knew about Bannon's previous work before bringing him into his inner circle.
(Via CNN & New York Times)