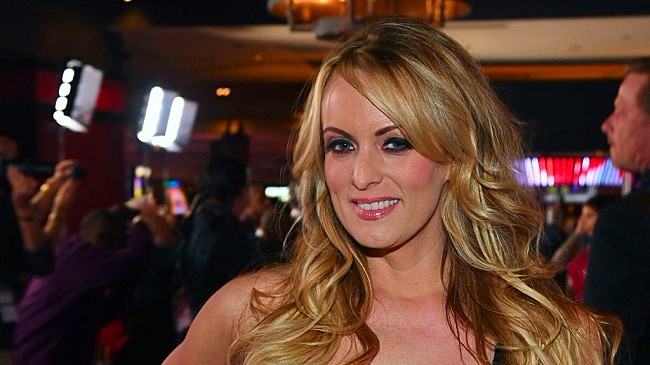 While Stormy Daniels now believes that she is free to speak publicly about her alleged affair with Donald Trump, the former adult film star reportedly threatened to break her nondisclosure agreement with the then-presidential hopeful much earlier. According to the Washington Post, a series of emails between Daniels and Trump's personal attorney Michael Cohen, who created a limited liability corporation in order to pay her off on his employer's behalf, indicates that the latter was reportedly late in making a payment. As a result, Daniels threatened to break the NDA and go public.
Per the Post, Daniels threatened to to break the NDA "by the end of the day" on October 17th, just a few weeks before the general election. In a second email not too longer after, declared that Daniels would be calling off the deal altogether:
"Please be advised that my client deems her settlement agreement canceled and void," Daniels's lawyer, Keith Davidson, wrote in the email, which The Washington Post obtained.

Ten days later, the $130,000 payment arrived, according to another email reviewed by The Post. Daniels's story about her sexual encounter with Trump a decade earlier would remain under wraps long past Election Day.
Neither the White House nor the Trump campaign responded to the Post's requests for comment. When reached by phone, Cohen told the paper to send any questions they had to him via email. Despite doing to, unsurprisingly, the Post's reporters had not heard back from him by the time the story was published late Friday.
(Via Washington Post)