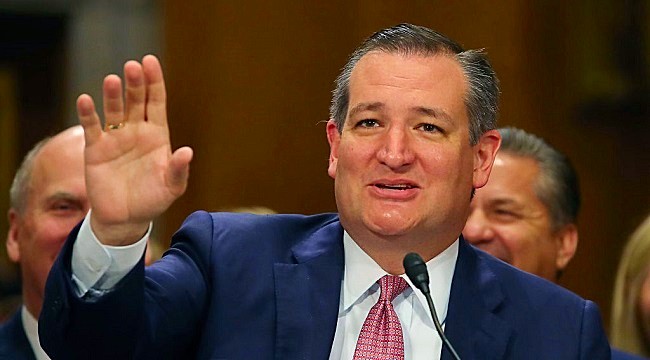 Between Trump's ongoing fight with Sen. Bob Corker (R-Tennessee) and Sen. Jeff Flake's (R-Arizona) recent condemnation of the president after announcing his retirement, it seems the Donald is losing friends from his own party fast. Per former presidential campaign rival Sen. Ted Cruz's (R-Texas) remarks on a conservative radio talk show on Wednesday, however, it seems the president has at least one friend among Senate Republicans who thinks all this grandstanding is in poor taste.
According to The Hill, Cruz compared the entire charade to being in "junior high" while discussing Corker and Flake's mutual decisions to not run for reelection in 2018. Seemingly emboldened by the news, both men have gone great lengths to attack the Trump administration — especially the president himself. "We've got a job to do, dammit, and so all of this nonsense, I got nothing to say on it. Everyone shut up and do your job, is my view," Cruz told conservative talk show host Mike Davis.
Of course, he didn't mention Corker and Flake by name, but his remarks were prompted by the host's questions about them. After claiming American voters were "frustrated" with the GOP's lack of legislative progress during the past nine months, Cruz launched into his explanation of why nothing too significant had transpired. "Well I think it's unfortunate the nastiness that pervades Washington now and political battles of personality that consume seemingly every minute of the media attention and an awful lot of time and energy here in this town," he said.
It wasn't that long ago that, while addressing the Republican National Convention in Cleveland, Ohio, Cruz refused to endorse Trump's nomination. During the campaign, the eventual nominee accused Cruz's father of assassinating President John F. Kennedy and insulted his wife. Even so, the Texas senator eventually endorsed the Republican nominee and even worked in a phone bank for his campaign.
(Via The Hill)