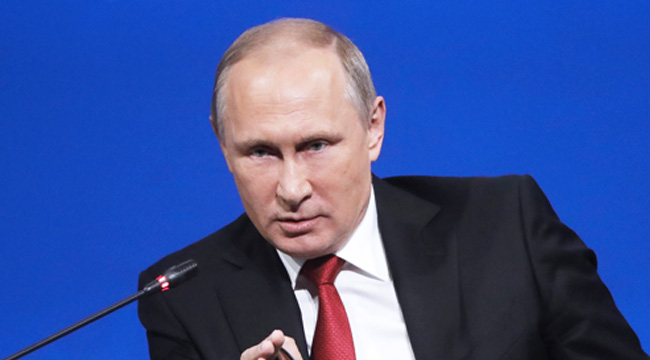 In mid-March, the Trump administration finally leveled sanctions against Russia over election meddling, a move that arrived after the U.S. came together with Great Britain, France, and Germany to condemn the Kremlin's alleged poisoning of an ex-Russian spy. Now — on the day after CNN reported that Robert Mueller has questioned several Russian oligarchs over whether they illegally donated to Trump's campaign and inauguration — the U.S. is imposing harsh new sanctions on several Russian oligarchs and government officials.
The full list of those under penalty can be viewed at the Treasury Department's website, but in total, 17 leading Russian government officials and seven of Russia's wealthiest individuals (including Putin ex-son-in-law Kirill Shamalov, a Russian energy businessman, and Oleg Deripaska, a billionaire with ties to Paul Manafort) made the cut. The sanctions are purportedly aimed at those who profit from Putin's authoritarian ways, which is a strange move after the president invited Putin to chat at the White House (according to the Kremlin). The New York Times has Treasury Secretary Steven Mnuchin's statement:
The Russian government operates for the disproportionate benefit of oligarchs and government elites. Russian oligarchs and elites who profit from this corrupt system will no longer be insulated from the consequences of their government's destabilizing activities."
The timing of this news is interesting, given how Mueller is working some serious leverage upon several Trump associates. Yet the Times quotes a senior Trump official who says the sanctions have been in the works for awhile, before the attempted murder of the ex-Russian spy, and are aimed at the Russian government's "increasingly brazen pattern of malign activity around the world" along with "Russia's continuing attack to subvert Western democracies." Will this place the Trump-Putin friendship in jeopardy? The Kremlin will probably let the world know soon enough.
(Via Treasury.gov, New York Times & MarketWatch)