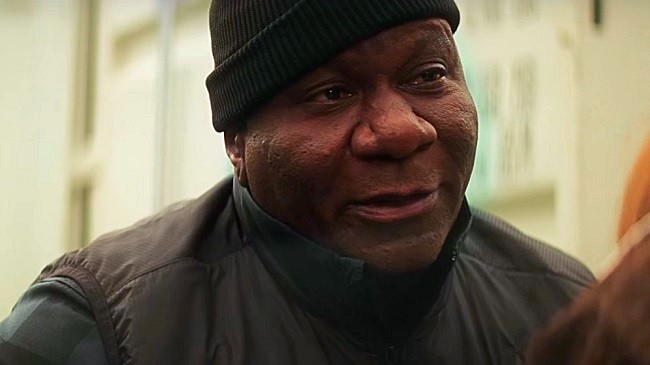 The unsurprisingly very good (and very financially successful) Mission: Impossible — Fallout features Tom Cruise's Ethan Hunt in his latest attempt to save the world. It also includes franchise veteran Ving Rhames, who has starred alongside Cruise as the hacker extraordinaire Luther Stickell in every single film. Despite Rhames' visibility here and elsewhere in a career that spans over 30 years, the 59 year old isn't immune to racial profiling. At least, that's according to a story Rhames told while promoting Fallout on The Clay Cane Show on SiriusXM.
According to ABC News, Rhames recalled how, two years ago, a neighbor called the police to report that a "large black man" was breaking into his Santa Monica home. "I open the door [and] there's a red dot pointed at my face from a 9 mm, and they say, 'Put up your hands!'" he said. The situation deescalated only when one of the officers recognized Rhames, as both of their sons played in the same basketball league. When the actor asked them what they were doing, they explained that "a woman called 911 and said a large black man was breaking into the house."
The officers then took Rhames over to the caller's nearby house to introduce them. Santa Monica Police Sgt. Saul Rodriguez, who confirmed the incident (but not Rhames' claims about the drawn guns) with ABC News, added that the incident and similar occurrences inspired a "Meet Your Neighbors" program, which encourages people to "step out of their comfort zone and get to know the people on their block."
Even so, Rhames remains skeptical of the situation, especially since it could have been much worse. "My problem is… what if it was my son, and he had a video game remote or something, and you thought it was a gun? Just like… Trayvon has a bag of Skittles," he said, reference the controversial 2012 shooting death of Travyon Martin by neighborhood watch patrolman George Zimmerman.
(Via ABC News)