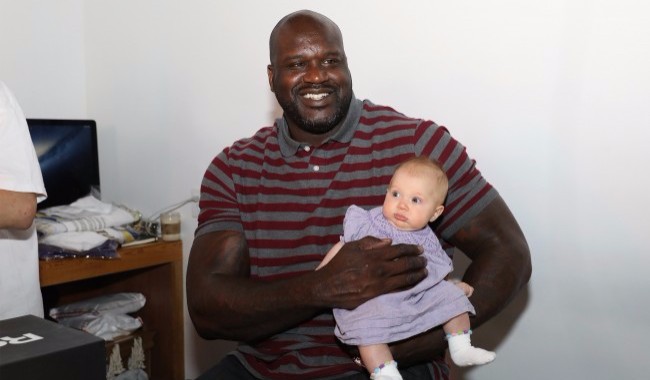 The dunk contest was so much of a letdown, some high school kids think they could have done better.
Granted they're the sons of two NBA legends, but they were among the many who were disappointed in the display put on during All-Star Saturday night in New Orleans.
Shareef O'Neal and Bol Bol both tweeted about replacing the NBA players that took part in Saturday night's uneven dunk contest. O'Neal — son of noted donut enthusiast Shaquille O'Neal— and Bol, son of Manute Bol, both expressed their displeasure at the lackluster dunks and aborted attempts that littered this year's contest.
Despite Derrick Jones Jr. scoring a pair of perfect 50s, Glenn Robinson III edged him out in the finals to take home the trophy. Missing from the finals was Aaron Gordon, who struggled to pull off a drone-aided dunk properly and washed out of the first round.

Let's face it: the dunk contest was a bit of a letdown, but could these kids really do any better? Well, Bol Bol threw down a between-the-legs dunk in the middle of a game earlier this month, so I think he's pretty qualified to give it a go out there.
O'Neal, meanwhile, is dunking on his own father and getting lots of training from his father on how to take contact and who to study to get better. Here's a mixtape from last year, if you need it.
Personally I'd love to see high school junior Zion Williamson show off in the dunk contest. No need for fancy drones or dunking over a DJ booth when you can throw the hammer down that hard as a teenager.