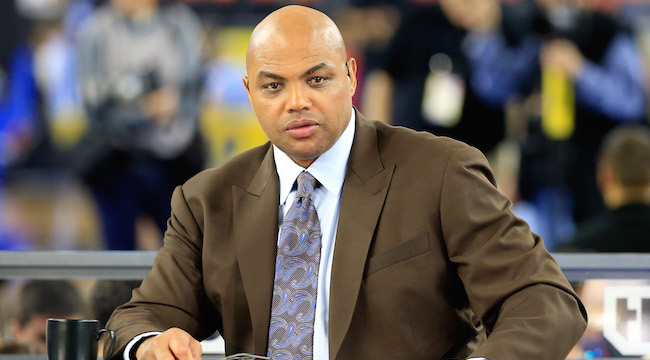 LaVar Ball has not been shy about speaking out about his son Lonzo's star status. Lonzo, who is expected to be a top-3 pick in the NBA Draft this June, is averaging 15.0 points, 7.6 assists and 6.3 rebounds for UCLA this season and his passing acumen has scouts drooling.
As if there weren't already pressure on him as one of the top draft prospects, Ball's father has continually spoken out to the media about how great his son is going to be, including saying he's going to be better than Steph Curry (who happens to be the reigning, two-time NBA MVP).
LaVar Ball's comments have caused backlash as people think he could be hurting his son's reputation as he goes into the NBA, but that hasn't stopped him yet as he continues to insist he only wants Lonzo to play for the Lakers and notes he's going to come into the league with a personal brand already built.
TNT analyst Charles Barkley is the latest to tell LaVar that he should stop comparing his son to the likes of Curry, as Barkley told Sporting News' Sean Deveney that it's becoming ridiculous.
"Just because you say some sh*t, doesn't make it right," Barkley said. "He's gonna be better than Steph Curry? That's what he said. Steph Curry has won a couple MVPs, he's pretty good. Man, let me tell you something. That's that AAU sh*t. You can't say a guy is going to be better than Steph Curry, a guy who has played 30 college games. I know you can be proud of your son, but at some point, it becomes stupidity."
It's interesting that Barkley, someone known for starting controversy with his words, is telling someone else to pipe down. Barkley in the past two months has started a beef with LeBron James, called Klay Thompson better than Steph Curry and bashed Russell Westbrook for getting triple-doubles. And yet, this is the man that is the voice of reason in this scenario.